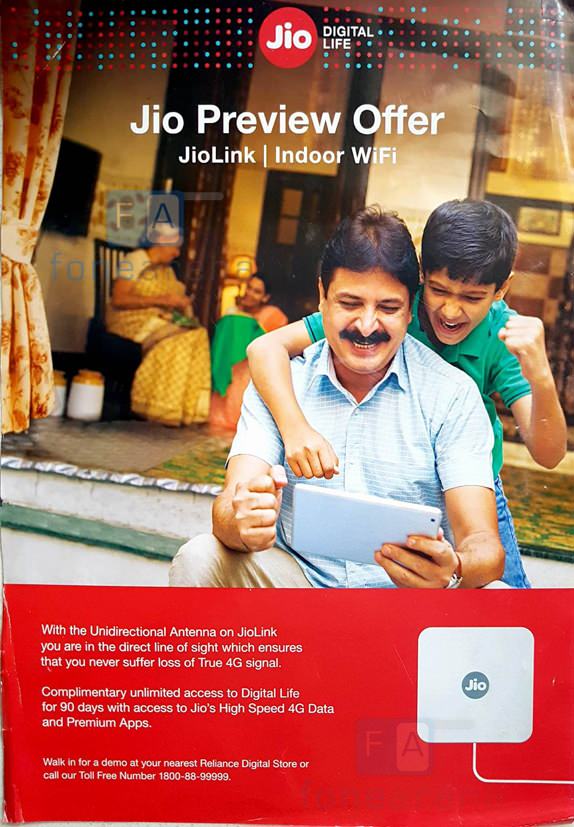 "The indoor router will be connected to a uni-directional antenna on the roof for increased speeds."
Reliance Jio has been in the news lately, thanks to the extension of 4G LTE trials to select Samsung smartphone users in addition to the brand's LYF handset owners. With Jio's commercial launch drawing closer, we now have a new piece of information regarding the brand's JioLink Indoor Wi-Fi offering.
The report, which comes courtesy of FoneArena, points out that the JioLink Wi-Fi router may soon be launched in the country to curb the dip in indoor network speeds. The device is said to come with a free Jio preview offer, entitling users with unlimited 4G data and Jio's suite of premium apps for a period of 90 days. The JioLink indoor Wi-Fi is a CPE or Customer Premise Equipment in which the indoor router would be connected to a uni-directional antenna placed on the roof of the building, giving home users a much needed boost in speed.
Jio offers 4G LTE service on three bands- 850MHz, 1800MHz and 2300MHz. It's possible that the device will be optimised to work on these bands, making it function as a signal booster. Interestingly, JioLink users can also enjoy Jio's LTE service on devices which do not support the above mentioned bands.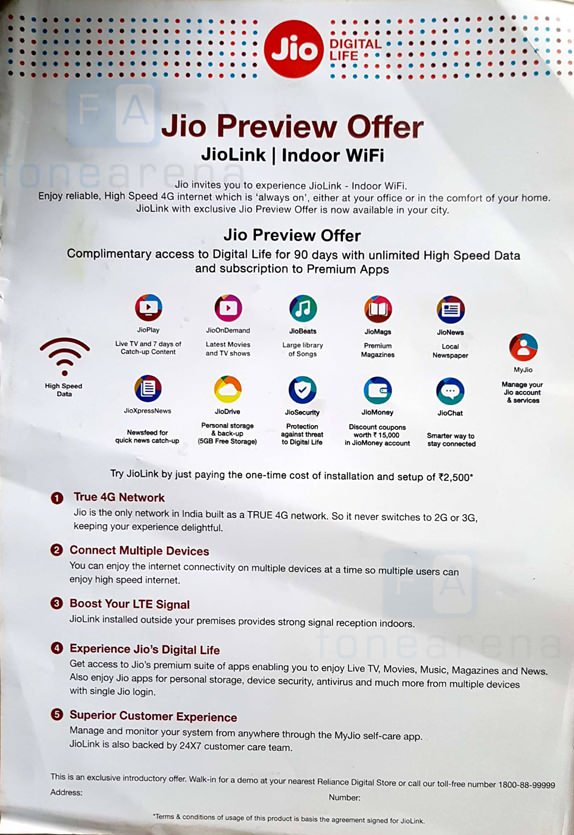 The price of installation and setup is estimated to be around Rs 2,500. It's worth noting that the JioLink preview offer might just be available in select cities across India where the Jio preview offer is available. An official announcement is expected to take place later this week.
[Source: Digit]