CarDekho.com, India's #1 portal for cars hosted an event for automotive dealers called 'The Digital Garage', at Hotel Taj Palace, New Delhi, in association with Google. The event aimed at showcasing the global best practices and innovations in the digital-automotive domain. The event was attended by more than 100 Dealer Principals and other important stakeholders of the car industry from across India. The key note speakers for the event were Mr. Todd Rowe, Managing Director, Global Channel Sales, Google, Mr. Amit Jain – CEO of CarDekho and Mr. Umang Kumar – President, CarDekho.com & CEO of Gaadi.com.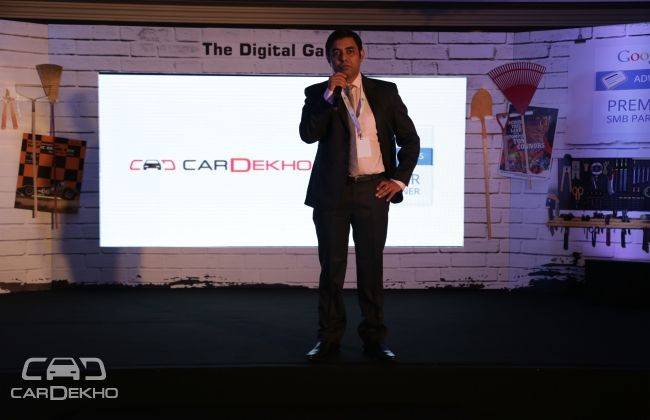 The event emphasized the immense potential of digital technology, increasing role of internet in consumer car buying process and how an effective online presence can help automobile dealers serve their customers better & manage operations effectively.
The auto industry is continuously evolving and digital presence has become inevitable to remain relevant in this industry. According to independent consumer research studies, 75% car buyers research online first when they think of buying a car and out of this, 66% research using their smartphones.
With more than 4500 dealer partners, CarDekho has been at the forefront of bringing dealers online by creating innovative technology solutions for them. Last financial year, CarDekho & Gaadi together served 152 million visits and currently CarDekho has over 10 million unique monthly visitors researching and buying cars on its portal. According to an independent research, 59% of car buyers want to chat online with a dealer before buying a car. In line with that, CarDekho has unveiled a number of innovative products to improve dealer business such as online booking, cloud solutions, live chat & various other products that add measurability to the media campaigns.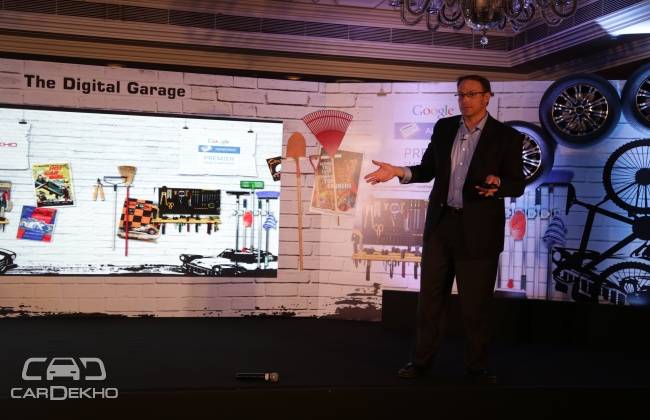 Sharing his views on these emerging trends, Mr. Amit Jain, CEO, CarDekho.com talked about the measurability and efficiency of the digital media. The cost of leads generated through digital media is approximately 10-12x lower when compared to other traditional sources such as print media and online events. He further showcased success stories of partner dealers who adopted digital solutions along with leads from CarDekho and managed to generate ~2000 leads through their own websites. Another partner dealer received ~25 lacs impression for their online branding within 5 months providing a cost effective marketing medium.  Such effective and sustainable business value creation is possible only through great quality traffic and product leadership.
To give global context, speakers from Google, Mr. Todd Rowe and Mr. Sudarshan Sarma spoke about global trends in automotive domain & dealers around the world. Google is also involved in AdWords Premier partnerships, Android auto, and various marketing innovations in the auto industry globally.
CarDekho.com is a Google AdWords premier SMB Partner and aims to support dealers through every stage of their Digital Marketing Journey. "The Google AdWords Premier SMB Partner Program is a great way for small businesses to connect with companies who can help them make the most of their online advertising," says James Sanders, Director of Channel Sales, APAC. "Guided by the expertise of our trusted partners like CarDekho.com, small and medium-sized businesses can maximize the value and performance of their campaigns."   In the highly competitive automobile industry, with constant pressure on top-line as well as rising costs, digital technology can provide the much needed edge to both OEMs & their dealers. Commenting on the future of digital partnership with dealers, Umang Kumar, President, CarDekho.com & CEO, Gaadi.com said, "In the age when 44% of customers have already decided what they want to buy before visiting an offline dealer, it's imperative that dealers beef up their online presence. Cardekho is committed to help dealers in their digital journey by creating custom 360 degree packages to address their needs for digital leads, online branding, website and SEM."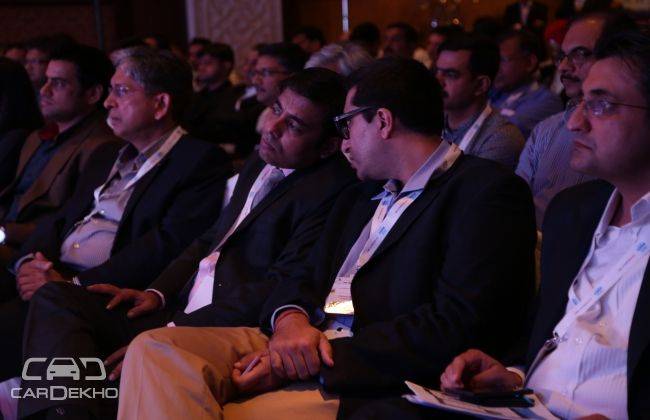 Nalin Kapoor, former Group Head,  Hyundai Motors; Current COO, New Car Business, CarDekho.com highlighted the importance of digital in the auto industry and the emerging needs of the OEMs and dealers in this space. He also expressed that CarDekho, already a significant contributor to overall national car sales through their LMS, Cloud solutions for both dealers and audience, will redefine the future of the online car selling business in India by offering unmatched value adding products to both dealers and buyers.
Dealer principals who attended the event took out numerous learnings and were keen to participate in the future growth of online marketing for cars. Talking about the success of Digital Garage – "CarDekho is giving us excellent results in terms of market coverage, generating incremental leads. We are looking forward to expanding this relationship across all our brands." – Mohan Mariwala, Auto Hangar, Mumbai
"Amit is very passionate about what he is doing and what he has already done at CarDekho. We at FADA, definitely look forward to interacting with him. I was very impressed with the real life situations he has dealt with in developing his products. I think, dealers would love to adopt what he is doing." – Nikunj Sanghi, Director – International Affairs & past President – Federation of Automobile Dealer's Association, India.
["source – business-standard.com"]