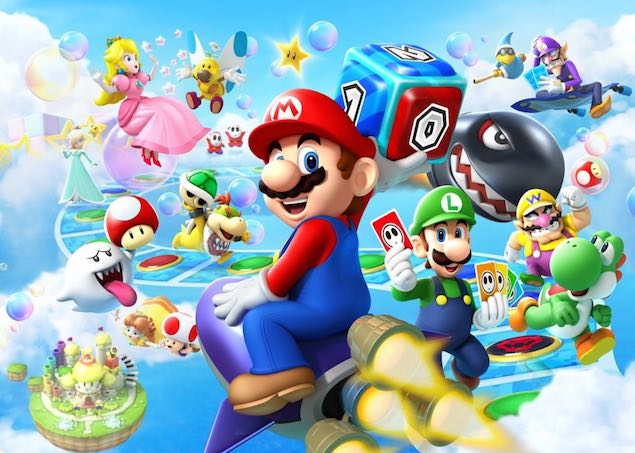 Nintendo has been somewhat of an anomaly at E3 in recent years. Instead of going up toe to toe against Sony and Microsoft, the Kyoto-based company has been content with hosting its own smaller events across the year dubbed as Nintendo Direct. This year, there was an E3 edition of its Nintendo Direct. While other console makers and game publishers have their E3 conference live, the Nintendo Direct was shot earlier and released to the public today. Here's what was worth checking out from Nintendo's special E3 Nintendo Direct.
1. Super Mario Maker will let you make your own Mario gamelevels
Level creation tools in games are nothing new. But with Nintendo putting its hat into the ring with Super Mario Maker, you can be assured that gamers will take notice. This Wii U exclusive will let you craft a slew of levels based on the side-scrolling Mario games, ranging from the classic Super Mario Bros. all the way up to New Super Mario Bros. U.
You can adjust the visual style as well as each and every element within a level. It seemed easy enough to use in the demo and Nintendo seems to be serious in its attempt to foster creativity amongst players what with letting you upload your own levels only if you're able to complete them. Super Mario Maker is out on September 11 this year and we can't wait to check it out.
2. Star Fox Zero is being co-developed by PlatinumGames
The latest entry in Nintendo's space shooter series featuring anthropomorphic animals, Star Fox was finally revealed. Called Star Fox Zero, it's being co-developed by PlatinumGames, the studio behind cult classics like Vanquish and Bayonetta. Star Fox Zero will sport both single and multiplayer modes and feature heavy use of the Wii U gamepad, giving you a cockpit view of the action, while your TV will showcase the game from the third person camera we're familiar with.
Also of interest is that the ships you fly can transform into tanks. It's the first new entry in the series in over nine years and looks to be one of the more solid titles in Nintendo's roster. Look out for this in the holiday season of 2015.
3. Xenoblade Chronicles X finally has a release date
Helmed by the team responsible for Xenoblade Chronicles on the Wii and 3DS, X seems to be the reason for many to get a Wii U. Nintendo showed off a fantastic trailer replete with giant robots duking it out, varied flora and fauna, as well as a host of different environments. But most of all, the game finally has a release date. You can get your hands on this much anticipated Japanese role-playing game on December 12 this year.
4. Legend of Zelda is still coming, just not on the Wii U
With the long awaited Wii U entry to the Legend of Zelda series missing, fans had to make do with The Legend of Zelda: Triforce Heroes – a co-operative action adventure for up to three players on the 3DS. It's out in Fall 2015. In addition to this, series spin-off Hyrule Warriors sees a release on Nintendo's portable console as Hyrule Warriors Legends in Q1 2016.
5. Animal Crossing should keep fans of The Sims occupied
Nintendo's quirky take on the simulation genre, Animal Crossing (think The Sims but with design sensibilities that are quintessentially Nintendo) saw some love too. The company announced Animal Crossing: Happy Home Designer for the 3DS. It's out on September 25 in the US and October 2 in Europe. Also announced was Animal Crossing: Amiibo Festival, a new title coming to Wii U in Holiday 2015.
6. 2016 has a lot of 3DS games and one Wii U game – for now
Mario & Luigi: Paper Jam, a new entry in the Paper Mario series, will see a Spring 2016 release. Also coming in 2016 is a new Metroid game that seems to feature co-op game modes. It is called Metroid Prime Federation Force. The next entry in the company's Fire Emblem series, Fire Emblem: Fates, which will also hit the West in 2016. All of these are for the 3DS.
For now, a single Wii U game has been announced for 2016, and that's the much vaunted cross-over title, Shin Megami Tensei x Fire Emblem that has characters from both series sharing the stage in an RPG extravaganza.
7. Dinosaurs and tennis round off Nintendo's Wii U announcements
Perhaps the most charming game of the event was Yoshi's Woolly World. It has you controlling Yoshi, a green dinosaur made of wool across a host of environments knitted together from yarn. In addition to its unique looks it also has a release date; this adorable platformer hits the Wii U on October .
8. Skylanders and Amiibos now have a common game in Skylanders Superchargers
Further fuelling the craze of merging toys and video games, Nintendo announced that Skylanders Super Chargers, a role-playing platform game published by Activision for the Wii U, will support both the series' Skylander toy figures as well as specific Amiibo hybrid figures. Turbo Charged Donkey Kong and Hammer Slam Bowser will be the first figures that can be used in both Skylanders and Amiibo-supported games
["source-gadgets.ndtv.com"]