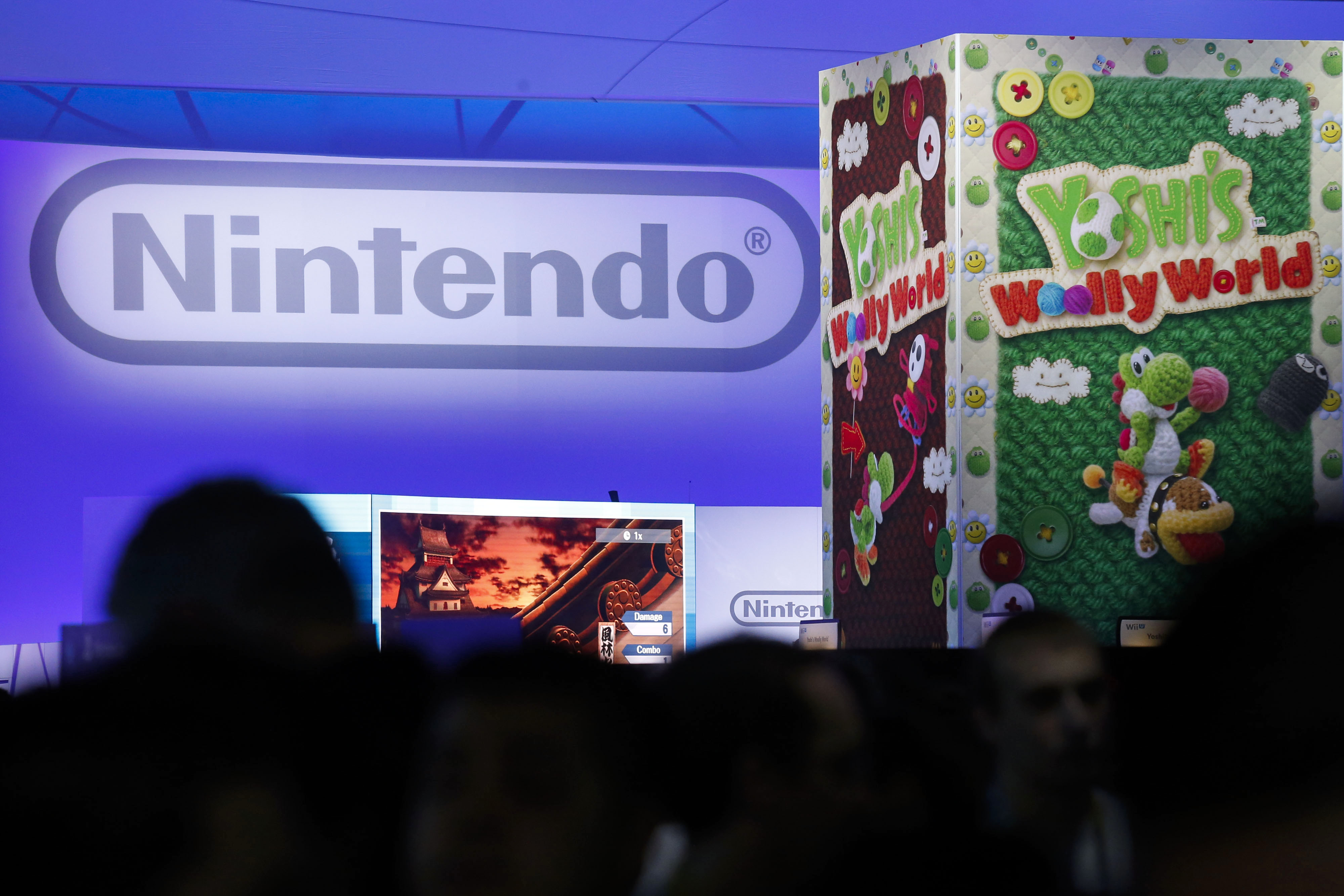 A common strategy among video game companies is to spend a lot of energy coming up with an impressive trailer for a game that is early in development, then show it at an industry conference even if it won't be ready for years. It may be a bit misleading, but it gets the crowd pumped up.
Nintendo isn't playing that game. The company no longer bothers putting on splashy press conferences at E3, which both Sony and Microsoft used this year to drum up excitement for their lineup of video games for the next several years. By contrast, Nintendo streamed an event online featuring puppets that looked like Nintendo executives and a lineup of games that fans mostly already knew about.
The overall reaction from fans online was, well, harsh.
There were complaints about the lack of new games, and some of those that were announced didn't go over well. More than 10,000 people signed a Change.org petition asking Nintendo not to release a new game it showed in its Metroid series. Fans have been waiting for a new Metroid game, according to the petition.
The overall reaction was so negative that Nintendo's chief executive took to Twitter to apologize.
Reggie Fils-Aimé, the president and chief operating officer of the company's American operations, doesn't think Nintendo has anything to feel bad about. Sure, the fans may be disappointed for a few days in June, but that doesn't matter much. Any bad feelings are the result of a misunderstanding about how Nintendo does things. "We focus on the here and now," says Fils-Aimé. "We're not like other players in the space that might show a little bit of something that is going to be years in the making. It's simply because we believe that in getting the fan base excited, we really want to satiate that excitement as soon as possible."
Nintendo did show new footage of several upcoming titles, including a spaceship game called Star Fox Zero and a title that allows people to build their own Super Mario Bros. levels on the Wii U. But the company's attempts to whistle past the graveyard are wearing on people, given Nintendo's history, according to Gartner analyst Brian Blau. If Nintendo were performing well and occasionally striking an awkward note at press conferences, that would be one thing. But the company's sales have dropped five years in a row. Sales of its Wii U console, released in 2012, have been disappointing. Cheery predictions of future profits from the company have regularly failed to materialize. "It's just been this way for so many years. We haven't written them off because they keep selling 3DSs," says Blau.
To a certain extent, Nintendo is in a holding pattern. The company has said it is working on a new console. The lack of many of the games its fans want to see could be a result of its focus on content for the new device. Nintendo also said earlier this year that it is finally breaking its longstanding hostility to smartphone games and is working with a company called DeNA to build mobile games starring its most popular characters. But Fils-Aimé didn't have anything to say about these projects at E3 this week. "It's too early," he says.
[SOURCE- "bloomberg.com"]