The upcoming OnePlus Mini or OnePlus X was certified by the US FCC just last week, and now it's already been given the go-ahead for sales in China too. TENAA, the government agency in charge of such things over there, has publicized the phone's certification today.
And as always, TENAA is also giving us an idea of what the next OnePlus smartphone will look like. Although the quality of its pictures is less than stellar, at least we have something to look at until OnePlus decides to finally make the Mini (or X) official.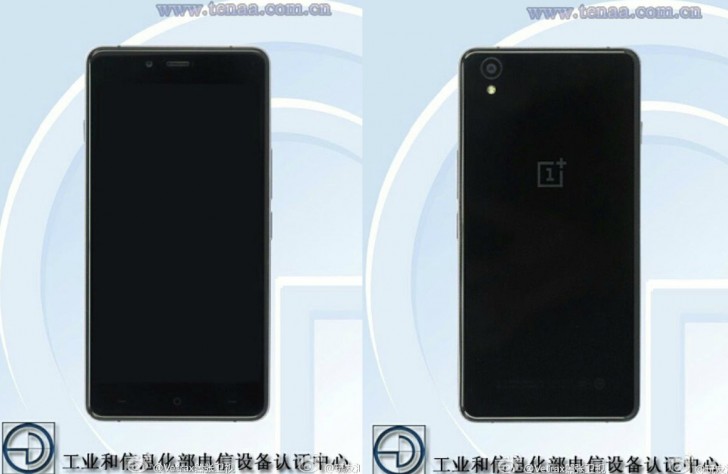 The shot of the back clearly shows the exact same device that's been at the FCC, while the front features the same capacitive touch button arrangement as the already available OnePlus 2. Also similar to the Chinese startup's current flagship is the notification switch on the left. And once again it's impossible to tell if the back cover is made out of plastic or glass. The handset does seem to have a metal frame.
TENAA has also helpfully listed a few specs, such as a 4.99-inch touchscreen, and a 2,450 mAh battery. The new OnePlus' dimensions are said to be 140 x 69 x 6.9 mm, which sound a lot more plausible than those released by the FCC, which portrayed an oddly long and narrow phone.
["source-gsmarena"]