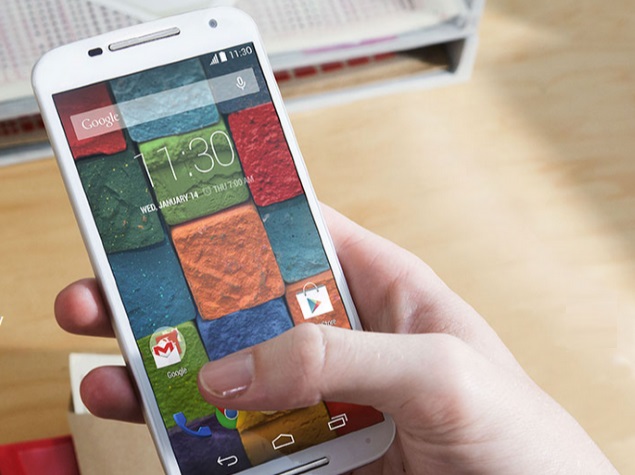 Lenovo completed the acquisition of Motorola Mobility from Google in October last year and is waiting to launch its first Moto device. The wait might end this summer, if a new report is to be believed.A new report citing Lenovo's Chairman and Chief Executive, Yang Yuanqing, hints that the company is ready with "exciting products" to launch later this year while some products may launch "in summer."
While talking to The Telegraph, Yuanqing said, "We have many new models in development with the Moto brands. So you may see in summer us launching some very exciting products, including phones and watches." This last bit points to the much anticipated successor of the Moto 360 smartwatch.
The formerly-owned Google company has good reach in Europe and the US regions while China's Lenovo has more brand reach in Asian markets. Lenovo's Liu Jun, President of Mobile Business Group, further clarified company's approach, "Motorolaand Lenovo have different brand positions, so we try to leverage these two brands to maximise our market share in a particular market."
Adding further, Colin Giles, Motorola's Global Sales Head, notes that the company will invest more heavily in markets where Motorola is already established. "We're deeply committed to building the Moto brand. Having said that, when you're scaling the business you have to make choices, so we're focusing on proven markets," Giles said.
He went to confirm that in some markets, such as India and China, Lenovo will certainly prefer having both brands to be more competitive.
A recent leak pointed out that Motorola has been working on two handsets codenamed 'Clark' and 'Kinzie' both said to be targeted at the premium segment. Thesecond-generation Moto 360 was also spotted in images in April showing the smartwatch once again sporting a circular design.
Giles told to The Telegraph that they are open to other software ecosystems; though affirmed that it will stick to Android for the foreseeable future. He said, "There are no plans to start launching operating systems other than Android. One of the key differentiators for us is the pure Android experience, and we're deeply proud of that, because we believe it brings a much better software experience to consumers, and faster upgrades. As we're integrating two companies, we've got to look at the benefits across both and see how we can share technology, share R&D. That's going to be the great benefit of this combination that we have now with Lenovo and Motorola."
In March, Rick Osterloh, Motorola President, in an 'Ask Me Anything' session on Twitterconfirmed that the Lenovo-owned company tries to maintain an annual product cycle. This implied Motorola can be expected to unveil the next-generation Moto X around September, which was when the Moto X (Gen 2) was launched last year
["Source-gadgets.ndtv.com"]