New alleged Moto X spotted in public with a fingerprint scanner on the front
Now is about that time. Everyone is over with MWC. Samsung, LG, and HTC duke it out in the beginning of the year, then Motonovo- wait, what should we call it now? Let's call it Moto for now. We are still far away from Moto's usual launch timeframe of around late-Summer to early-Fall.
The picture of a leaked photo submitted to HelloMotoHK shows just enough of what we might want to know about such a device. This device was spotted on what looks to be either public transit, like a train, or even a coffee shop? Maybe? I don't know, we are just speculating here.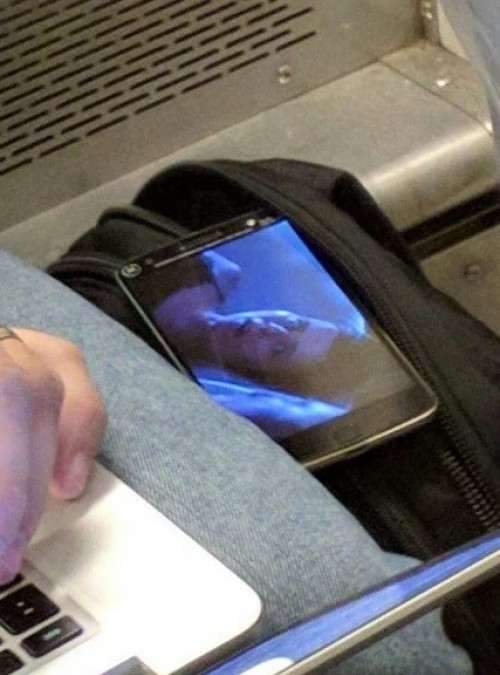 The top corner of the device shows the infamous Moto Batwing that is always spotted on prototype devices as in previous leaks like this. Peculiarly, there is a button on the lower-bezel of the screen which looks to be a fingerprint scanner. We hope this is some early prototype which requires the sensor to be on the front and we hope Moto decides to put the scanner where the dimple should go on the rear of the device.
Other speculation has pointed to the charging port being a USB-C connector. While we really can't tell because of the quality and angle of the photo, let's just leave it at that. Early rumors of the Galaxy Note 5 also said that it'd come with an USB-C port and it never did.
There is also a white dot on the upper right corner which shows the return of the front facing camera with flash, just like on the current-generation Moto X Pure Edition. What do you think of the first images of the alleged Moto X?
[Source:- GSMarena]