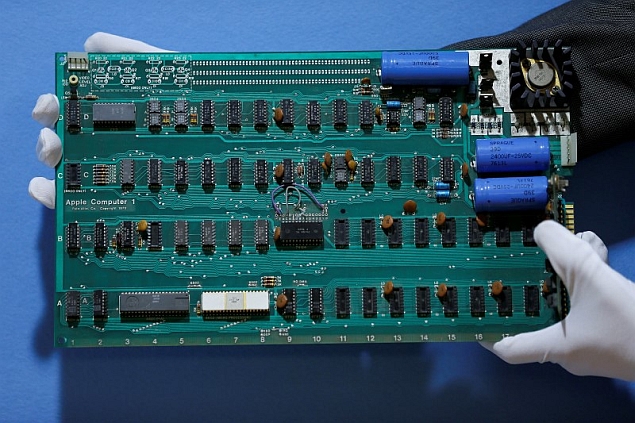 A $100,000 (roughly Rs. 63 lakhs) cheque is waiting for a mystery woman who donated a rare Apple 1 computer to a Silicon Valley recycling firm.
CleanBayArea in Milpitas, California, is trying to track down a woman in her 60s who dropped off some electronic goods in April, when she was cleaning out the garage after her husband died.
In one of the boxes, buried under worthless keyboards, personal computer pieces and wires, was a 1976 Apple 1, a groundbreaking home computer. Apple co-founder Steve Wozniak designed and hand-built the computers and sold them for $666.66 (roughly Rs. 42,500) each. Only a few dozen are known still to exist.
The recycling firm sold the Apple 1 for $200,000 (roughly Rs. 1.2 crores) in a private auction. Its policy is to split the proceeds 50-50 with the person who donated the equipment.
"The body was made out of wood. I've never seen anything like that. My first reaction was it was a fake. Then we started looking at it," said Victor Gichun, vice president of marketing for CleanBayArea.
Gichun declined to say who bought the Apple 1, only that it was a private collector. He's not sure whether the Apple 1 is still operational.
He said he will recognize the woman, who he believes is local, when he sees her and will write her out a check for $100,000.
The boxes sat in the company's warehouse on a pallet for a couple of weeks because they didn't expect to find anything valuable, Gichun said.
["Source-gadgets.ndtv.com"]