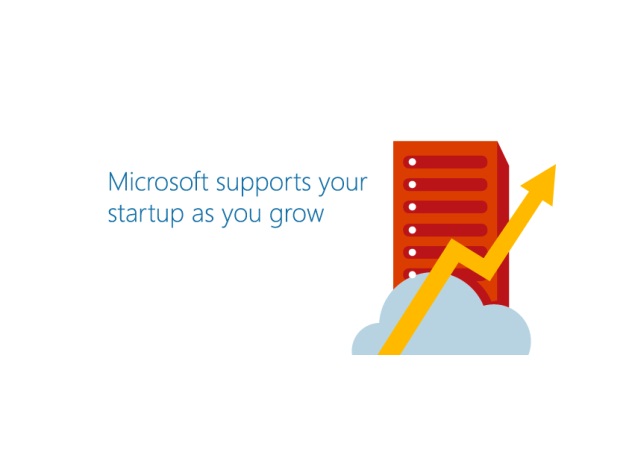 Microsoft will offer free its Azure cloud services to startups in India for speeding up the entrepreneurial ecosystem in India, the global software major said on Tuesday."Our Azure cloud services, valued at $120,000 (roughly Rs. 76,09,900) will be given free to qualified startups under the 'BizSpark plus programme' for building the entrepreneurial ecosystem in the country," the company's Indian subsidiary said in a statement here.
Cloud services such as software as a service, platform as a service and infrastructure as a service are provided by vendors over the internet to enterprises across verticals to drive their businesses.
"Startups need all the help they can to get access to the right tools, technology and guidance. At Microsoft, we are committed to supporting these startups and through the BizSpark Plus program we want to support India's upcoming entrepreneurs," saidMicrosoft Ventures India director Rajinish Menon.
(Also see:New Delhi Amongst 13 Cities to Host Windows 10 Launch This Month)
Qualifying startups must be privately held, below five years old with sub $1 million revenue annually and be a member of select accelerator or venture capital firm, Microsoft added in the statement.
Microsoft BizSpark is a worldwide programme which gives wings to startup dreams by offering free Microsoft software development tools, connecting startups with key industry players, investors and giving marketing visibility.
Startups will also receive the full suite of development and test software and Visual Studio, Windows and Office tools in this latest offering, Microsoft added.
In India, Microsoft is partnering 13 startup accelerators to rollout the offering. They include 91Springboard, Reliance GenNext, Zone Startups, Pitney Bowes and others.
"The BizSpark Plus programme is a unique opportunity for startups who want to leverage the power of the Cloud and give a boost to their product development lifecycle," the statement quoted 91Springboard partner Pranay Gupta as saying.
Internationally, Microsoft partners 150 startup accelerators in 47 countries.
Microsoft is also participating in the 'Digital India' programme initiated by Prime Minister Narendra Modi by organising hackathons in 17 college campuses across India targeting 4,000 students, the statement added.
["source-gadgets.ndtv.com"]