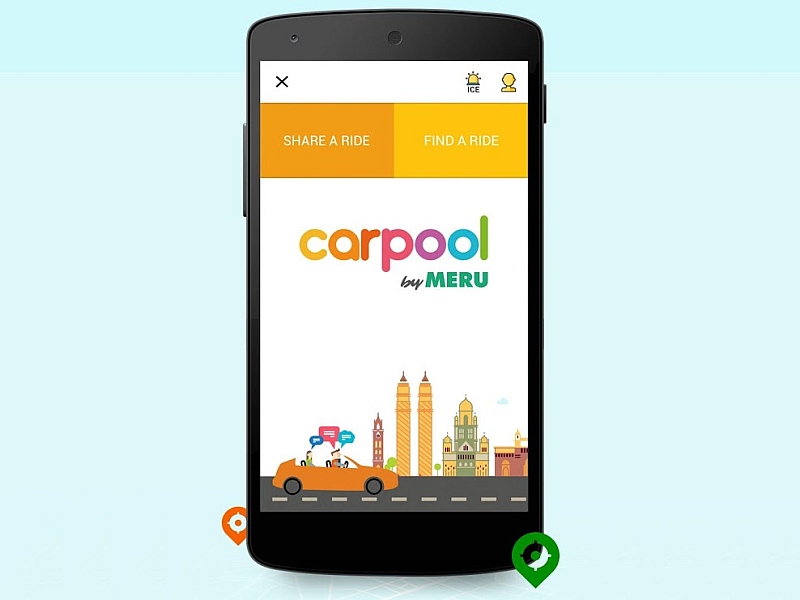 Taxi service provider Meru on Tuesday launched what it calls the first-of-its-kind ride sharing service 'CarPool' for its customers across the country.
Integrated into the Meru Cabs mobile app, CarPool offers the 'personal car' ride sharing option for people travelling in the same direction or area.
"This is a pure customer to customer service, and we are making it available across the country," Siddhartha Pahwa, chief executive of Meru Cabs, told PTI.
"We are currently not monetising it, but we will work towards charging a margin fee in future once the service is well established," he added.
The company will conduct thorough credential checks of all the customers who offer to give rides to people, including taking their details of driving licence , Aadhar, and PAN.
CarPool by Meru also comes with a wallet partnership with mobile wallet Paytm to offer its customers cashless travel.
According to a recent survey undertaken by Regus, a leading global workplace solutions provider, 26 percent of commuters in India spend over 90 minutes per day travelling to work and meetings.
In addition, about 16 percent of all commuters drive to work on their own and on average 67 percent of respondents drive to work using their car, indicating the huge potential for carpooling among the commuters.
"The top 20 cities alone have over 12 million cars and the opportunity is to bring them on a popular and trusted platform like Meru," Pahwa said.
"The CarPool initiative aims to reduce the one-person per vehicle issue through sharing a ride with another person headed in the same direction with added convenience and economy of travel," he added.
There is also a growing consciousness among people about the need to reduce congestion on roads, pollution, carbon foot print and stress associated with travel, he pointed out.
["source-gadgets.ndtv"]