LG V30 leaks spotted, will feature slide-out secondary display

Secondary displays have always been trademarks of the LG V's series of smartphones.
LG is touted to unveil the successor to last year's V20 sometime this year. As of now, not much information has been shared about the upcoming smartphone. But recently, noted leakster Evan Blass shared leaked imaged of "old-ish mock-ups of Project Joan, a.k.a the LG V30."
In the leak, Evan Blass has mentioned that it is "not clear if the project is still headed in this direction," meaning that this might not be the final design of the unannounced smartphone. That being said, the images reveal a new design for LG's V series, one that features a slide-out secondary display.
Secondary displays have always been trademarks of the LG V's series of smartphones, but the new design makes the second screen slide out, just like the keyboard on BlackBerry's Priv. The primary screen will be larger than the secondary one, with the latter providing more space to display various content.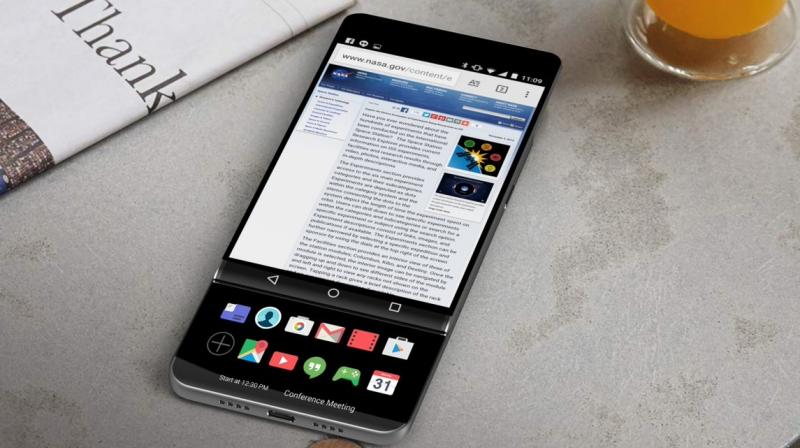 Furthermore, LG also may provide a keyboard option on the secondary screen when messaging apps are active, so that the primary screen's functionality would be maximized. In addition, the secondary screen won't completely hide behind the front panel; a section of it will be visible at the bottom and will show information like the current date, hour and temperature, together with recently received notifications.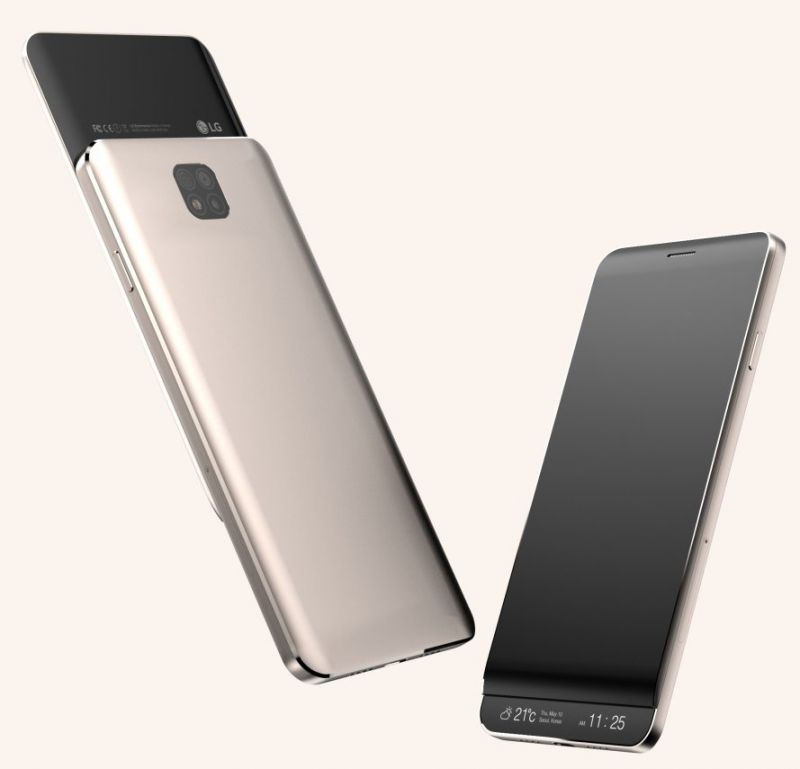 The images also show a different design path for the rear camera, as compared to the vertical dual-lens setup found on last year's V20. The camera setup has a square form with a number of sensors and presumably two lenses.
Rumors have stated that LG intends to announce the new V30 in September and that the phone could feature an OLED display, but it remains to be seen if this will remain the final design of LG's upcoming premium smartphone. The V30 is slated to run the latest Qualcomm Snapdragon 835 platform and feature 4GB of RAM, if not 6GB.
Tags: lg, v30, snapdragon, project joan
["Source-ndtv"]