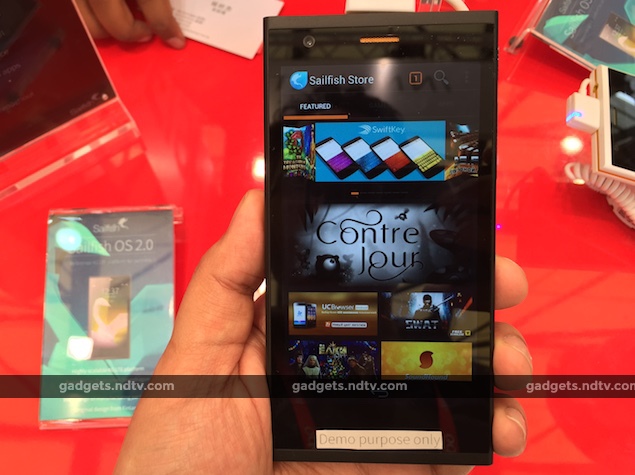 Indian manufacturer Intex is set to unveil the first smartphone in the world powered by Sailfish OS 2.0 at Mobile World Congress Shanghai on Thursday. NDTV Gadgets caught a glimpse of the upcoming smartphone at the Intex booth at the conference floor.
(Update: Intex and Jolla Announce Partnership, First Sailfish OS 2.0 Powered Mobile Still a Few Months Away)
The smartphone is powered by a Qualcomm Snapdragon 600 processor and supports 4G/ LTE. An Intex representative said the phone – whose name is likely to be unveiled on Thursday – will be available in the Indian market in the coming months. Intex's Sailfish OS 2.0-powered smartphone will be priced around Rs. 15,000, the representative added.
Intex is also exploring Russia as one of the possible countries for launch, as that is one markets that Jolla – the creator of Sailfish OS – has been keen to explore. Detailed specifications of the phone are likely to be out on Thursday when the phone is officially launched.
The device is likely to be another Snapdeal exclusive – though we don't have official confirmation yet – thanks to the deal Jolla and Snapdeal signed to promote Sailfish OS in India. We did note that the smartphone comes with the Snapdeal app pre-installed.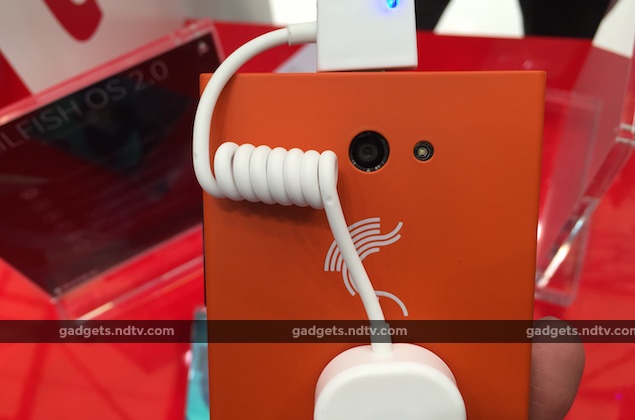 The highlight of the smartphone of course is Sailfish OS 2.0, which we saw at MWC in Barcelona earlier this year. The updated OS brings an enhanced user interface, better multi-tasking, support for Intel architecture, and new software integration capabilities for partners.
Last week, Jolla announced a decision to separate its hardware and software businesses, in a bid to focus its energies on licensing the OS to more partners. Jolla has been positioning Sailfish as a privacy-focussed alternative to Google's Android and Apple's iOS, though it has failed to make much headway in terms of signing up OEMs. The company is yet to ship Jolla Tablet, which was launched as part of a crowdfunding campaign in November last year.
["source-gadgets.ndtv.com"]