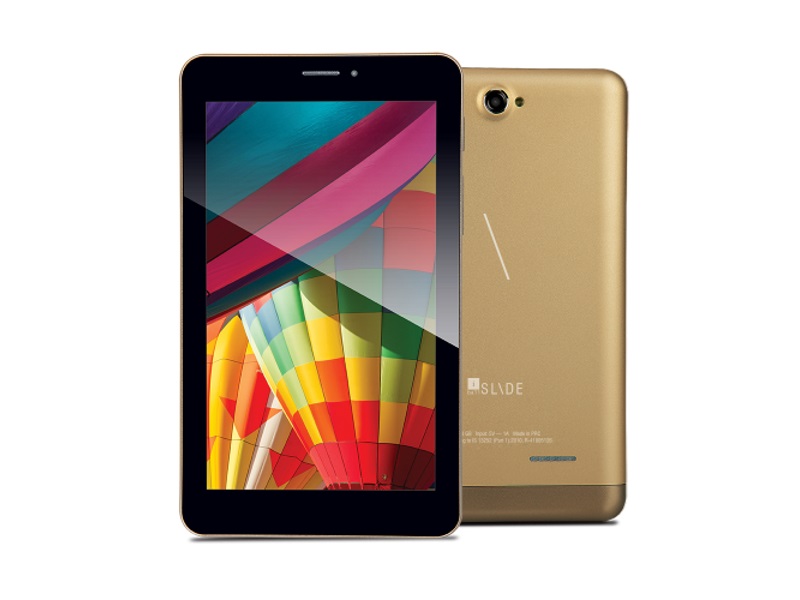 Domestic electronics company iBall jumped back to the top spot as the Indian tablet market grew at a healthy 23 percent in the second quarter of 2015 after recovering from a slow start in the first quarter, a report released by the International Data Corporation (IDC) on Wednesday said.
iBall lost its position to Korean electronics company Samsung in the first quarter due to relatively lower shipments. The Indian player took back the lead position riding on its entry level tablets, new products and expansion in terms of retail and geographical reach.
Samsung slipped to second spot owing to inventory issues in some of their top selling models which restricted the overall performance.
"However, new products launched in seven inches and eight inches segment gained good traction and is expected to contribute to Samsung's growth moving forward," IDC said in a release.
Datawind took the third spot following closely behind Samsung with a share of 13.5 percent.
According to IDC, tele-sales continues to be a key mode of channel for Datawind as it continues to capitalise on TV penetration in the country to push volumes in smaller cities and towns.
The overall market clocked 1.04 million unit shipments with 22 percent growth over the same period last year and year-to-date growth of 15 percent.
"The growth was mainly due to bureau of Indian standards (BIS) certifications deadline on power adapters which was earlier slated to be in May but then was moved to later period. And hence, few vendors pushed high volumes of their existing non-BIS compliant inventory into channel during early months of the second quarter this year," IDC said.
The demand in the commercial segment showed a rise of 12.4 percent shipment growth in the second quarter.
"However, for tablet market to grow further, consumer demand is vital which is losing sheen as tablet as a category is suffering to justify its use case existence between larger smartphones and Notebook PCs," Karthik J, senior market analyst of IDC India, said.
The quarter also saw a growth in Microsoft products as Windows-based tablets' shipments more than doubled over previous quarter, standing currently at five percent of the operating system (OS) share.
Almost three fourth of tablets sold in India are connected tablets (2G/ 3G/ 4G-enabled) and 54 percent are 3G-enabled owing to limited Wi-Fi hotspots in the country.
"With 4G network now being available nationwide through Airtel and more operators to join league soon, it presents a positive picture for next generation 4G-connected tablets in India," Kiran Kumar, research manager of IDC India said.
The analytics firm also pointed out that "owing to a sharp spike in the second quarter due to BIS regulation, the third quarter is likely to have lesser shipment intake".
"However, on a yearly basis, we expect 2015 to post a higher single digit growth over 2014. Consumer market outlook appears to be stagnant but commercial segment is anticipated to witness growth especially through government and education projects," Karthik said.
["source-gadgets.ndtv"]