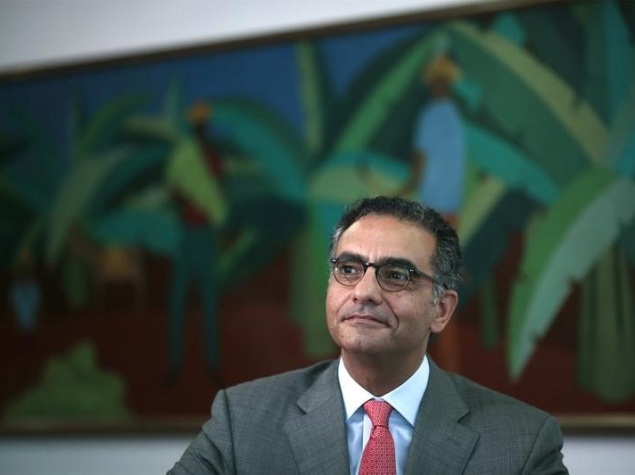 India has opposed a move for Internet to be managed by Icann, which presently governs the domain names for websites, while favouring a multi-stakeholder model to oversee the world wide web."The Internet must remain plural. It must be managed by multi-layer and multi-stakeholder system," Telecom Minister Ravi Shankar Prasad said in a video addressed to the meeting of Internet Corporation for Assigned Names and Numbers (Icann) that started Sunday in Buenos Aires, Argentina.
In the written comments to Icann over transition of Internet management, India has said that the new proposal runs the risk of placing complete reliance on internal accountability mechanisms within Icann as the principle of external accountability is absent from it.
Icann, a non-profit organisation incorporated in California, currently co-ordinates, manages and implements worldwide Internet rules and policies by taking views of global community.
It has been assigned the task to manage Internet by the US Commerce Department's National Telecommunications and Information Administration (NTIA) under a contract, which expires on September 30.
NTIA has decided to step out of its role of Icann overseer after the contract expires and it be managed by global community and work is in progress to set rules on who should manage Internet post September 30.
India has favoured creation of a contract company which should be accountable to global stakeholders.
In the video, Prasad said strength of multi-layer and multi-stakeholder system "will lie in partnerships met between like-minded nations and stakeholders held on a platform which supports and sustains the future of equity and innovation and collaboration and inclusion."
India has said that under new transition, the body managing Internet should have "accountability towards governments" in areas where "governments have primary responsibility, such as security and similar public policy concerns."
India has also raised concerns over jurisdiction in case there is any dispute among people affected by Internet.
According to Internet expert Arun Sukumar, revelation by whistle-blower Edwared Snowden highlighted misuse of Internet control by US government and concerns of India on security ground is thus valid.
"Governments and civil society are worried that the same problems will crop up with US management of critical Internet infrastructure and the IANA transition process is a small step towards this direction," said Sukumar who is senior fellow at Delhi-based National Law University's Centre for Communication Governance.
He added that the function of the Domain Name System, which Icann manages, is the backbone of the Internet and no government should have control over its resources. Reacting to Prasad's comments, Icann said his statement of support marks not only an important milestone for the transition, but also speaks of the continued success of the multi-stakeholder model.
"Today, with India joining this group of countries that openly support the multi-stakeholder model of Internet governance, we increase our ranks significantly. The stand taken by India is a significant one," Icann President and CEO Fadi Chehad said.
["source-gadgets.ndtv.com"]