FYJC online admission process to restart from June 22, technical glitches resolved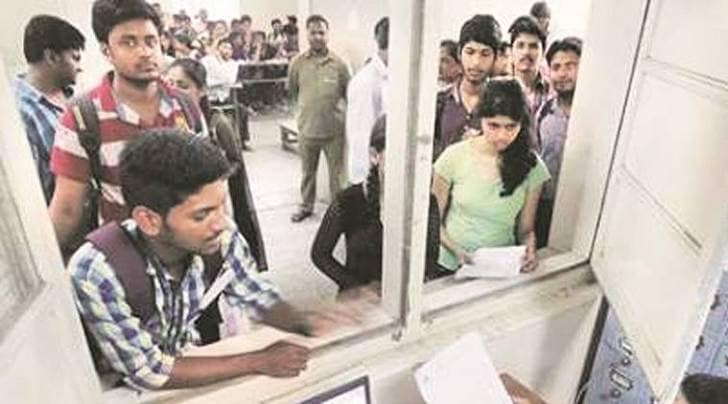 The online admission process for Class 11, which was marred by technical glitches, will restart from June 22. The Minister for School Education Vinod Tawde said that the administration will take a day off to resolve the technical glitches that are clogging the system to ensure that it functions smoothly.
He assured the parents that even though there will be a days delay the process of filling the Online Part I and Part II forms shall be error free and that no meritorious student shall be put at disadvantage. "Online admission process has started in all the divisional boards of Mumbai, Pune, Nashik, Aurangabad, Nagpur and Amravati," he said.
"There have been some technical glitches like the server getting slow or hanging in between have been experienced in Mumbai, Pune, Nagpur and Nashik. As a result 30,000 odd students are still to fill up their Part I of the form. While about 67,300 odd students have filled up their Part II (choice of colleges)," he added. Read | Maharashtra FYJC 2017: form filling begins; On day one, most inquiries come for quota admissions. Click here
Tawde said that a meeting held today decided to add three more servers. He added that at the end of the day on June 22 hehimself will check the steps taken to ensure smooth functioning of the online admission process.
Tawde said that the problem arose as about 2.75 lakh students who have passed their SSC exams began logging online to fill their forms.
"We have decided to increase the number of servers, increasing bandwidth and updating the online process to ensure that no more confusion is created," he said. He added that those who have filled their Part I or Part II online forms will not have to re-enter their details again. Read | Top 25 universities in India: NIRF ranking 2017. Click here
He disclosed that as of now about 1.75 lakh SSC passed students are yet to fill their online forms. Replying to a query about the case in the Bombay High Court related to making Maths an optional subject, he said that a year ago when he had spoken about it a section of the media had lashed out at him remarking "has the Education Minister lost his mind."
He said that many students find subjects like Maths and English tough to crack. Tawde said that the HC has directed the government to talk to educational experts and then file an affidavit.
Taking on the section of the media, he wanted to know as to what they have to say now about the HC directive. He clarified that the teachers jobs will not be affected as those students who want to have better and
[Source"pcworld"]