Europe Fails on Electronics Recycling Goals: Study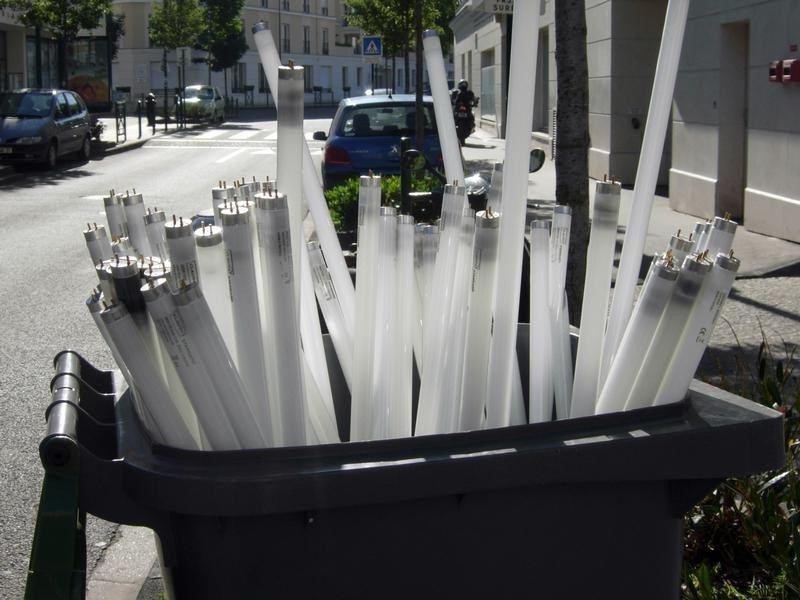 Only a third of Europe's electronic waste is properly recycled, with vast numbers of cellphones, computers and televisions illegally traded or dumped, a study led by the United Nations and Interpol said on Sunday.
Sweden and Norway were close to European targets of collecting and recycling 85 percent of all electrical and electronic waste, at the top of a ranking in which Romania, Spain and Cyprus were bottom with less than 20 percent, it said.
European rules demand recycling of "e-waste", products with a plug or a battery, to recover metals such as gold or silver and avoid release of toxins such as lead or mercury.
Overall, 35 percent of the continent's e-waste was properly recycled in 2012, it said. The report dismissed past suggestions that most gets illegally shipped to African nations, such as Nigeria and Ghana, and repaired to get a new lease of life.
"Most of the illegal e-waste trade is taking place next door rather than far away in Africa," said Jaco Huisman of the United Nations University, scientific coordinator of the project that included police agency Interpol and other partners.
"Mismanagement is occurring everywhere," he told Reuters. In Europe "there is a lot of theft, scavenging … and quite a significant amount going into the waste bin."
A broken fridge, for instance, is valuable scrap mainly because of copper in its compressor. Often the compressor get ripped out and the rest dumped.
Such theft of valuable components means compliant processors in Europe lose up to EUR 1.7 billion (roughly Rs. 12,605 crores) a year, the report estimated.
Overall, it said 3.3 million tonnes of 9.5 million tonnes of e-waste generated in Europe in 2012 was properly discarded and recycled. Only about 1.3 million were exported, with the rest recycled in Europe outside regular programmes or dumped.
Ioana Botezatu, an environmental expert at the international police agency Interpol, said prosecutions were rare although some nations have strict penalties for environmental crimes.
The report's recommendations include better police cooperation, more education of consumers about recycling, and a ban on cash transactions in the scrap metal trade.
One problem is making people aware of recycling centres.
"Consumers don't know where to find them," said Pascal Leroy, secretary-general of the Waste of Electrical and Electronic Equipment Forum which also contributed to the report
["source-gadgets.ndtv"]