Epson Launches Moverio BT-300 AR Smart Glasses at MWC 2016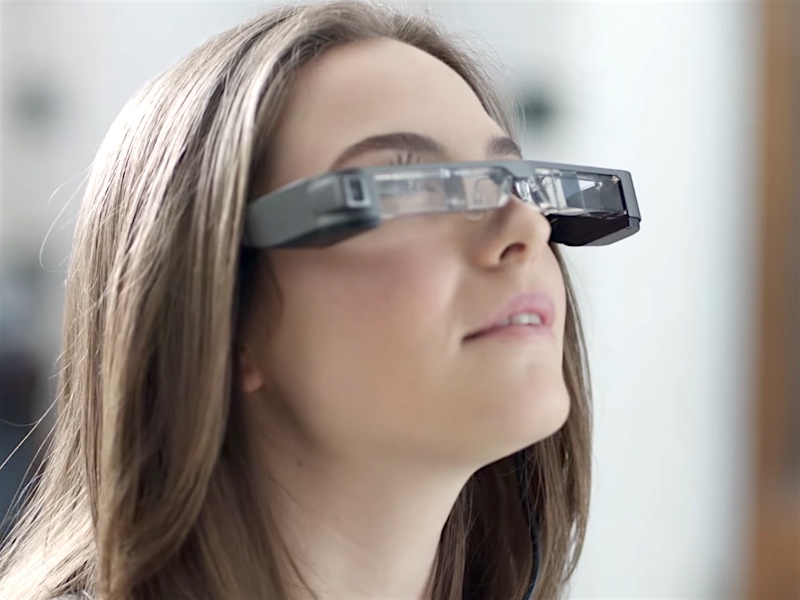 While the majority of the industry is just beginning to recognise smart glasses – and its AR and VR applications – Epson this week announced the third-generation of its enterprise-grade augmented reality smart glasses. The Japanese company took to the stage at the ongoing Mobile World Congressto unveil the Moverio BT-300.
The company debuted its first augmented reality glasses dubbed Moverio BT-100 in 2012. Since then, it has been working hard on improving the product – its look and feel – while also stuffing in new features. Epson says the BT-300 are the lightest smart glasses it has ever made – about 20 percent lighter than the BT-200, its predecessor that was launched in 2014.
The BT-300 comes equipped with a 0.43-inch Silicon Oled (Si-Oled) HD display (1280×720) – as opposed to LCD panel. The innards have received some improvements too. The Epson Moverio BT-300 is powered by a quad-core Intel Atom X5 SoC, and has a 5-megapixel camera. On the software side, it runs Android 5.1 Lollipop.
"The transition from LCD backlit projection to Si-Oled enables higher contrast levels, a wider color gamut and true display transparency – this is a game-changing technology that will accelerate the adoption of AR glasses," Eric Mizufuka, product manager, New Ventures for Epson America.
The company says that the Epson Moverio BT-300 will become the standard in the augmented reality glasses category. The BT-200 was announced as a healthcare initiative as it made it easier for doctors to find a patient's veins.
"In addition to pursuing new markets for our technology, we will rapidly scale in areas where we've had commercial success, including drone photography, remote support, AR training/maintenance, healthcare, retail, logistics and more," said Mizufuka.
The BT-300 is available for pre-order from the company's website at $799 (roughly Rs. 55,000). Epson says it will begin shipping the device later in 2016.
[Source:- Gadgets.ndtv]