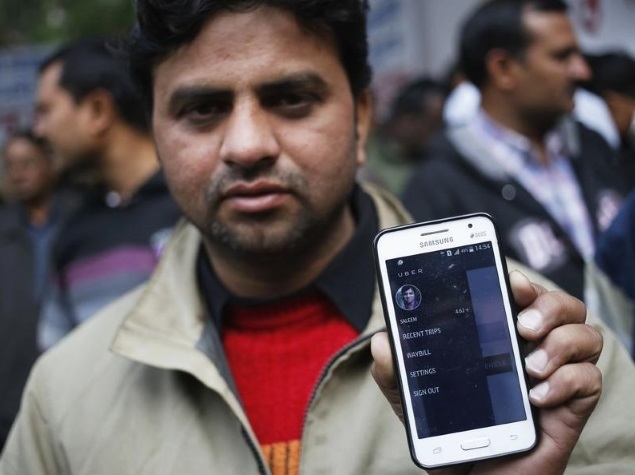 In a bid to beat banned app-based taxi services including Uber at their own game, Delhi Traffic Police has asked its officials to download their respective apps and book cabs so as to fine the driver and impound the car when it arrives.
In the last 24 hours, the department has fined 158 cabs and impounded 120 of them in the city.
"In order to effectively enforce the ban on these services, we have asked all our Traffic Inspectors (TIs) to download the mobile app, book a taxi and when it arrives [fine the driver]. The offending vehicle will also be impounded and a letter will be written to Transport Department to cancel the permit of the vehicle," said Special Commissioner of Police (Traffic) Muktesh Chander.
Liability of the company (Uber, Ola or TaxiForSure) will also be fixed under sections 93(1), 193 and 199 MV Act.
(Also see:  Delhi Government Rejects Uber, Ola, and TaxiForSure Licence Applications)
A report will be made and sent to court against the company apart from fining the driver, he added.
Traffic Police is also requesting the Transport Department to initiate action under Section 188 of IPC against company executives for not obeying the government directions.
The Transport Department of Delhi had banned app-based taxi services Uber, Ola, and TaxiForSure from operating their services on December 8, 2014, police said.
They were banned in the national capital following the rape of a financial consultant allegedly by a cab driver working in partnership with Uber in December last year.
The government has also issued directions for blocking the website and mobile app of these services. But still these taxi services continue to operate in Delhi clandestinely.
["Source-gadgets.ndtv.com"]