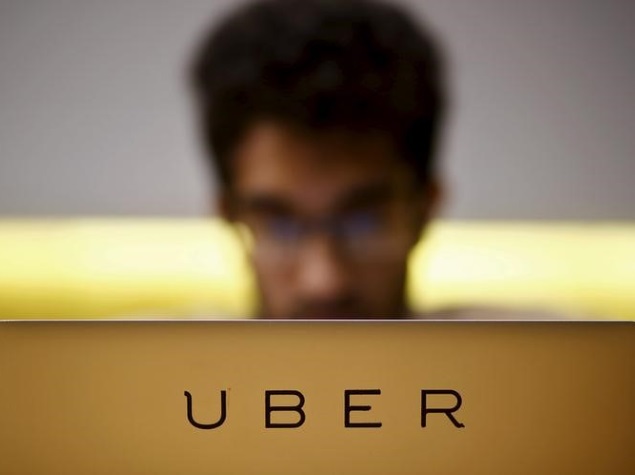 In a major decision, Delhi government on Wednesday rejected fresh applications for licence by US-based taxi booking firm Uber and two other such service providers – Ola and TaxiForSure.Top Delhi government officials said the applications of the three taxi aggregators were rejected for not filing undertakings stating they were complying with a ban imposed on them. The three operators had filed the applications under the modified Radio Taxi Scheme introduced five months ago.
On May 28, Uber and Ola cabs were asked to provide details like number of vehicles and addresses of their drivers to ensure regularisation of their services but the two operators did not comply with it, Transport Minister Gopal Rai said.
"We have continuously been asking Uber, Ola Cabs and TaxiForSure to give a affidavit since March this year, stating that they are complying ban order imposed on them in December last year, but they did not do the same. We have today rejected their applications for licence," said a top official.
Unfazed by the rejection of its application, Uber said it will file a fresh application for the same.
"While the rejection of our application for a licence under the amended Radio Taxi scheme is unfortunate, we look forward to file a fresh application under a new set of guidelines that are due to be issued by the Ministry of Road Transport and Highways under Section 93 of the Motor Vehicles Act," Uber Delhi GM Gagan Bhatia said in a statement.
He added that once these guidelines are issued, the company will engage in "constructive dialogue" with the Delhi government to seek necessary permissions.
All app-based cab services were banned in the national capital after a driver of Uber, the US-based online cab service provider, was accused of raping a 27-year-old financial consultant woman passenger in December last year.
According to the government, Resource Expert India, a subsidiary of Uber, M/s ANI Technologies Pvt Ltd on the banner of Ola Cabs, and TaxiForSure had applied for fresh licences to operate their taxis in Delhi in February-March.
The Delhi government in March had approached the Centre to block Web-based apps of Uber, Ola Cabs, and TaxiForSure alleging that these companies were not complying with its ban order imposed on them.
Earlier this week, a woman had accused a driver contracted with Uber of attempting to molest her after she hailed his cab to go to Gurgaon from Delhi.
The driver, identified as Vinod, was arrested yesterday.
Wednesday, Transport Minister Gopal Rai said that the AAP government would not consider applications for licence from app-based taxi operators Uber and Ola Cabs unless they comply with the existing ban imposed on them.
He had also said that these taxi aggregators have to take responsibility of safety of passengers travelling in their vehicles.
Delhi government had in December last year modified the Radio Taxi Scheme 2006, making specific guidelines for their operation, which include mandatory installation of GPS devices, a panic button and providing of full database of their drivers to city police.
According to new rules approved by Lt Governor Najeeb Jung, radio taxi provider will have to either maintain a call centre or operate through an authorised call center or web portal and they will have to provide such details to the transport department.
The Uber official said, "We welcome the opportunity to engage in constructive dialogue with the Delhi government to seek necessary permissions once these guidelines are issued and deliver more choices to millions of Delhi citizens to get around their city while giving tens of thousands of our driver partners more economic opportunity."
["Source-gadgets.ndtv.com"]