CyanogenMod working on a way to protect apps on phones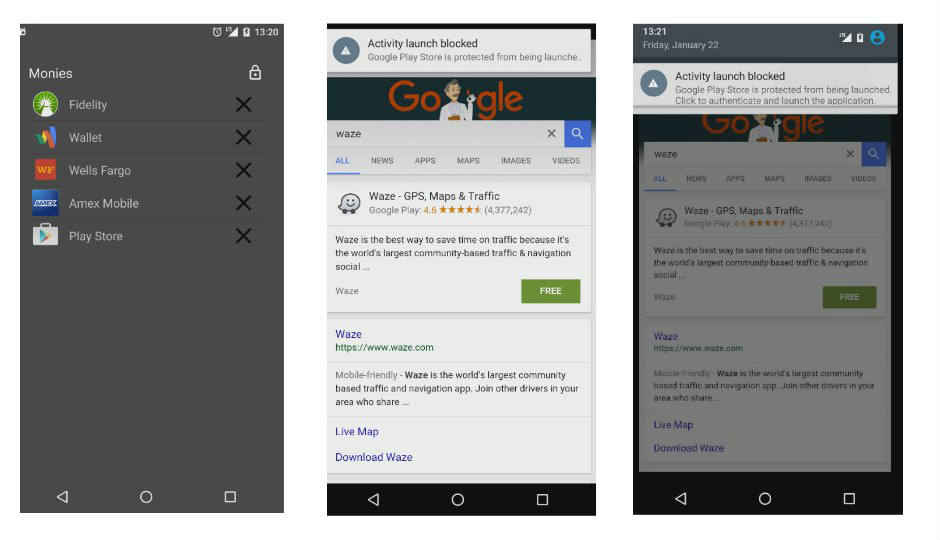 yanogenMod is working on a new way to assign protected status to any app on a device, even if it is a system application. Assigning this status seems to be very simple, as users can assign a folder on the homescreen as protected, and then place apps inside it. Once apps have been designated as 'protected', they cannot be opened from anywhere, without authentication. Even if users click on a link on a website that would launch the application, it will still ask for authentication. The authentication method could be a password, PIN, pattern lock, or even a fingerprint lock for phones with the required hardware.
CyanogenMod's Adnan Begovic posted a video of how the feature works on his Google+ account, and said, "Rewrote a bit of the protected apps implementation. It properly intercepts intents now for any application which has a protected component, and even allows for fingerprint authentication if your device supports it." It wasn't revealed when this feature will be released for CyanogenMod-powered devices.
In November 2015, the company announced that they were allowing CyanogenMod users to download official Cyanogen apps via the C-apps package. The apps in the package consisted of Theme Choose, Theme Store, AudioFX, Dialer with Truecaller integration, Gallery, Email powered by Boxer, and Cyanogen Accounts. However, the phone needs to be running CM 12.1 in order for these apps to run properly. Earlier, these apps were only available to users with a Cyanogen OS-powered phone, like the OnePlus One or one of YU's devices.
The latest YU device, the Yu Yutopia, is powered by Cyanogen OS 12.1, and is billed by the company as 'the most powerful phone on the planet'. The device comes with a 5.2-inch QHD display and is powered by a Qualcomm Snapdragon 810 SoC with 4GB of RAM. It comes with 32GB of onboard storage, which can be expanded to 128GB via a microSD card. At the back is a 21MP rear camera, and an 8MP camera at the front.
[Source:- Digit]