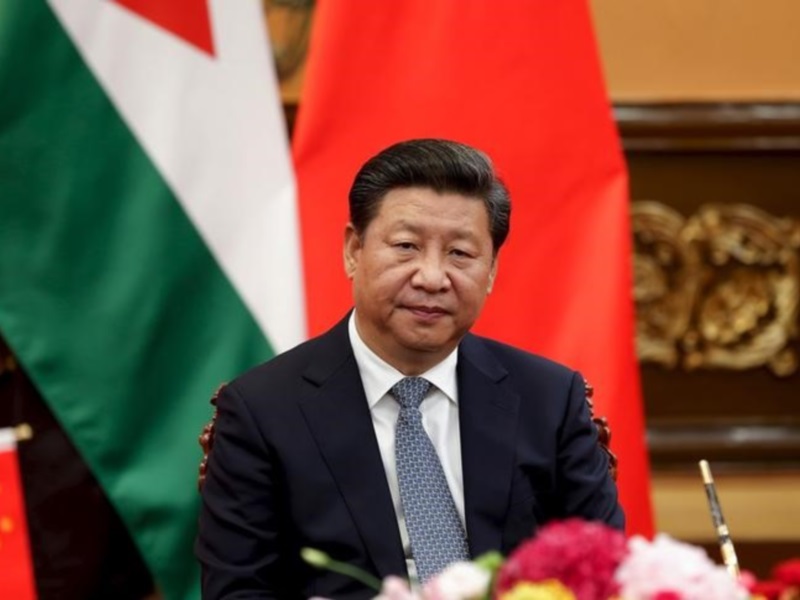 Chinese President Xi Jinping will meet US tech titans and tour Boeing Co's biggest factory and Microsoft Corp's sprawling campus near Seattle this week as he kicks off a US visit that also includes a black-tie state dinner at the White House hosted by President Barack Obama.
US government and business leaders aim to strike a balance between forging agreements and improving relations with the world's second-largest economy, while sending strong messages about allegations of Chinese cyberspying and intellectual property violations as well as Web censorship and China's disputed territorial claims to islands in the South China Sea.
For the Chinese side, Xi's meetings with Obama and US business leaders offer the chance to bolster the president's stature at home, building on a high-profile military parade earlier this month to mark the end of World War Two, while deflecting attention from the country's recent stock market rout, slowing economy and a chemical explosion at a Tianjin warehouse that killed over 160 people.
No policy breakthroughs are likely during Xi's US trip, which is due to begin with meetings with executives in Seattle and end with a speech at the United Nations General Assembly in New York on Sept. 28.
In comments published in the Wall Street Journal before his arrival, Xi said China's government does not engage in theft of commercial secrets or support companies that do.
He also said China's economy faces downward pressure but is still operating within a proper range, adding exchange rate reform will continue and there was no basis for sustained depreciation in the yuan.
While in Seattle on Tuesday and Wednesday, Xi and top leaders from China's Internet regulator and tech firms are expected to meet leaders from Microsoft, Apple Inc, Amazon.com and other tech companies seeking to expand access to the Chinese consumer market.
Even if no formal agreements are reached, the presidential blessing "sends an important message to Chinese leadership" to help them, saidEd Lazowska, Bill and Melinda Gates Chair of computer science at the University of Washington.
For Boeing, the visit could bring a formal announcement of plans for an aircraft finishing plant in China.
The plant would help Boeing's Chinese sales, analysts say, and help counter a threat from Commercial Aircraft Corp of China Ltd, which is developing a single-aisle aircraft to challenge the top-selling Boeing 737 and Airbus A320 planes.
Xi and Ray Conner, Boeing Commercial Airplanes chief executive, are due on Wednesday to tour the Everett, Washington, factory where Boeing makes widebody planes such as the 777 and 787 Dreamliner. Airbus opened an assembly line in China in 2008 and recently won a landmark, $11 billion (roughly Rs. 72,470 crores) order from China.
Xi is due to make a policy speech on Tuesday night in Seattle. But prospects for broad policy changes appear limited. The US Chamber of Commerce expressed disappointment on Monday at the failure to narrow disagreement on a bilateral investment treaty that would open more Chinese business sectors to US investment.
The US also wants to build on climate change commitments and agree on new rules to cut the risk of confrontation in the Asia-Pacific region, US and Chinese sources have said.
China's slowing economic growth has raised questions about Xi's economic stewardship and puts him in a more difficult position than when he previously met with Obama last November in Beijing. "He comes into the summit on his back foot," a former senior administration official said.
Washington has threatened sanctions against Chinese individuals and companies that have been accused of hacking US corporate databases.
On the eve of Xi's visit, US Treasury Secretary Jack Lew urged China to reaffirm its commitment to moving toward a market-oriented, consumer-driven economy.
In an article in the Wall Street Journal, Lew said questions remain about the business climate in China because of Beijing's restrictions on the purchase of foreign technology and its review process for foreign investment. He also cited concerns about China's currency valuation policies.
On Monday, Washington state announced four cooperation agreements would be signed with entities from China, including plans to promote trade, investment and clean energy research.
["source-gadgets.ndtv"]