The case for Android Oreo
Google is expected to soon announce more details on version 8.0 of Android, which we know to be codenamed Android O. But the biggest question about Android O — more so than what new features it will bring to the mobile OS or if Google will be able to actually get carriers and hardware companies to offer the update to older phones — remains unanswered: what is Android O going to be called?
If the usual naming scheme that Google has used for the last few years holds true, will be some kind of confectionery-themed name beginning with the letter O.
To recap, so far we've had:
Cupcake (Android 1.5)
Donut (Android 1.6)
Eclair (Android 2.0)
Froyo (Android 2.2)
Gingerbread (Android 2.3)
Honeycomb (Android 3.0)
Ice Cream Sandwich (Android 4.0)
Jelly Bean (Android 4.1)
KitKat (Android 4.4)
Lollipop (Android 5.0)
Marshmallow (Android 6.0)
Nougat (Android 7.0)
Yes, the numbering scheme was weird for a while. Don't worry, it's better now. But much like Android N before it, there's a distinct paucity of good dessert foods that start with O. After putting our crack team of researchers and dessert experts on it, we've narrowed the possibilities down to three distinct options:
Android Oatmeal / Oatmeal Cookie / Oatmeal Raisin
Oatmeal is not really a dessert food, but oatmeal cookies or oatmeal raisin cookies are close enough. Pros in favor of Android Oatmeal Cookie: it's a well-known food, it fits our primarily candy / pastry theme pretty well, and doesn't require paying branding fees to someone (see below). Cons are that oatmeal cookies are an inferior cookie that are almost universally looked down upon as the "bad" cookie option that you eat when you're trying to pretend to be healthy or because all the chocolate chip cookies are gone. Being associated with the world's most boring dessert probably isn't ideal.
Android Orange Sherbert / Orange Sorbet / Orange Popscicle
This subset covers pretty much anything that starts with the flavor and / or color modifier "orange." While this will work for the naming scheme, it feels like cheating. Also, as seen by Android Ice Cream Sandwich, Google seems to shy away from straight freezer foods, going as far as making Android 4.0 have an awkwardly long name just to get some variety in there. Seems pretty unlikely, but Google could have a surprise up its sleeve.
Android Oreo
Ah yes. The Mega Stuf-sized elephant in the room, Android Oreo seems like it would be the perfect name. Oreos are probably the most beloved cookie in the world, with popular cultural cachet through a lightning-quick social media strategy and an ongoing cycle of fun, limited edition flavors. The biggest standing in the way of Android Oreo, though, is that it's a trademarked brand owned by Nabisco (i.e., Mondelēz International, Nabisco's parent company) and Cadbury. Now, Android KitKat 4.4 has set precedent for branded versions of Android, in an interesting co-branding deal that saw no money change hands, yet allowed Google to use the popular chocolate bar's name.
Google even teamed up to create a small run of custom, edible KitKat Android robots, although those weren't actually sold to consumers. It's entirely possible that Google could arrange a similar deal to license the Oreo name — and with Oreo's penchant for themed cookies, who knows? Maybe edible Android Oreos could exist, too.
Adding fuel to the fire is a recent collaboration between Oreo and Google earlier this year in February to produce the Oreo Space Dunk Challenge, which uses Google Maps to allow users to virtually dunk an Oreo into a glass of milk from space. So there is a precedent for a Google and Oreo team up, one which almost certainly coincidentally occurred just a month before the Android O developer release. Right around the same time that the Oreo Space Dunk Challenge occurred, Android SVP Hiroshi Lockheimer tweeted this image to known Oreo connoisseur and Verge reporter Dan Seifert, which some take as proof that Android Oreo will be the name.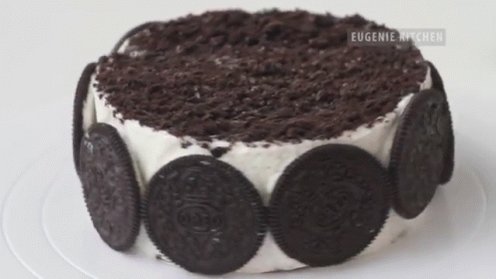 It's entirely possible we won't get a name for O at Google I/O this year. Google has historically tended to wait until later in the summer for name reveals, and last year the company simply punted on the issue entirely and opened up a public forum for the internet to submit their best ideas before settling on Nougat.
There is one final option: Google calls an audible and changes direction for the naming scheme entirely. Apple used to name macOS versions after big cats until it shifted to its new moutain / park / landmark in California system. Actually, come to think of it, big cats are free for operating system names right now.
Android Ocelot. It could happen.
["Source-theverge"]