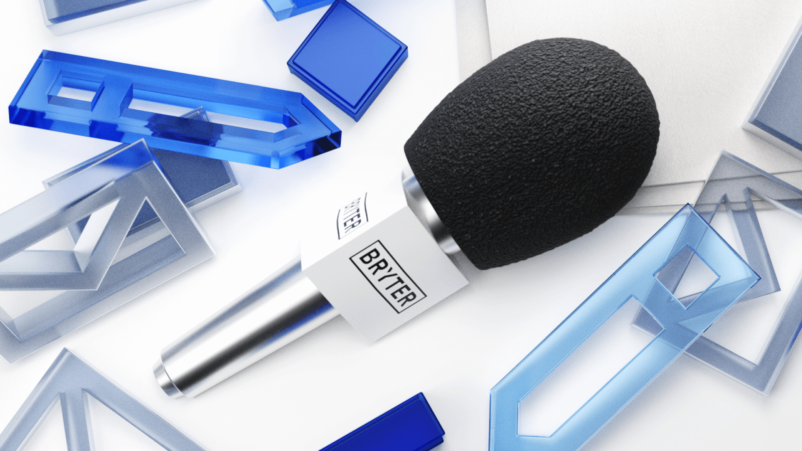 Legal innovation and expertise
This SCC Generator saves time for legal counsel by automating the production of standardized repetitive data transfer agreements, so organizations can reduce human error and quickly ensure their compliance with EU Standard Contractual Clauses. The Privacy and Data Protection team at Bird & Bird worked with BRYTER to build this automated application following a workflow produced using their legal expertise.
This is the second consecutive year that a law firm has taken home this prize for a BRYTER-built client-facing app: last year, the international law firm Ashurst won for their tool ESG Ready.
Sam Spivack, Managing Director of Legal Partnerships at BRYTER, says: "Congratulations to the team at Bird & Bird for their incredible achievement! We've had a great collaboration on this, and we were delighted to see the well-deserved recognition for their innovation in legal services. We're excited to see what we can build together next."
Gabriel Voisin, Partner in the Privacy and Data Protection practice at Bird & Bird, adds: "It's been a pleasure to work together with the team at BRYTER on the development of our cutting-edge SCC Generator tool. Winning the Future of Legal Services Award is testament to what we can achieve – I look forward to working together again in the future!"
About BRYTER
BRYTER is the no-code app builder that enables business experts to build digital apps. BRYTER gives enterprise teams the tools to build digital applications to provide faster, more accurate services to their colleagues, without programming. BRYTER is especially geared to professionals in law, compliance, accounting and finance, who use workflow automation and no-code to streamline complex, recurring decisions and scenarios. Global brands from consumer industries (McDonald's), through financial services (ING Banking Group) to professional service firms (Deloitte, PwC and KPMG), use BRYTER to deliver services digitally. BRYTER is a remote-first company with offices in New York, Boston, London, Paris, Frankfurt and Berlin.
The solution is available on Bird & Bird's website.
About Bird & Bird
Bird & Bird LLP is an international law firm which supports organisations being changed by the digital world and those leading that change. We combine exceptional legal expertise with deep industry knowledge and refreshingly creative thinking, to help clients achieve their commercial goals. We have over 1400 lawyers in 30 offices across Europe, North America, the Middle East, Asia Pacific and Africa, as well as close ties with firms in other parts of the world.
["source=bryter"]