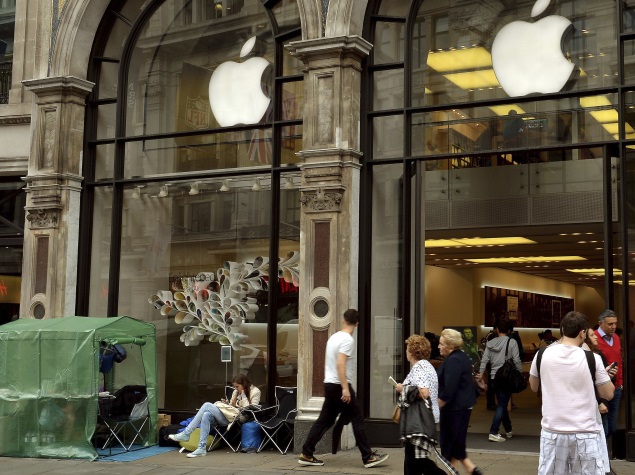 Apple has overtaken China's Xiaomi to become the largest vendor of smartphones in the Chinese market for the first time, new data showed on Monday.
Apple grabbed 14.7 percent of the market share in the first quarter of 2015, surpassingXiaomi, which had a 13.7-percent share, according to market researcher International Data Corporation (IDC).
The two companies were followed by Huawei, Samsung, and Lenovo, Xinhua reported citing the data.
The top spot in China's smartphone market, which is one of the world's largest but also one of its most fiercely competitive, has been occupied by four different companies in the past five quarters. Samsung and Lenovo have also topped the list.
Apple, Xiaomi, Huawei, Samsung, and Lenovo took up 57.8 percent of the market in the January-March period.
While Apple, Xiaomi, and Huawei saw shipments increase during this time, Samsung and Lenovo suffered substantial declines, according to the data.
A total of 98.8 million smartphones were shipped, 4.3 percent fewer than in the first quarter of 2014. This was the first such drop in over six years, suggesting the market may be reaching saturation point after several quarters of over 20 percent growth.
The market entered a period of adjustment in the first quarter as companies' inventories piled up due to intense competition, Wang Jiping, director of IDC's China branch, said.
["source-gadgets.ndtv.com"]