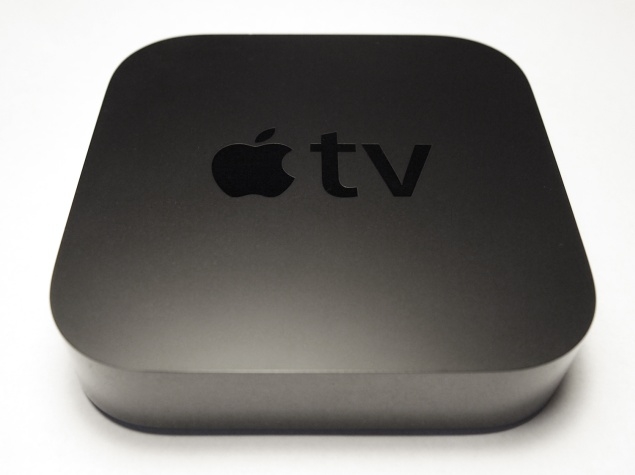 Apple has confirmed that remote access of HomeKit equipment will require an Apple TV, as had been previously tipped by manufacturers back in January when showing off their HomeKit products at CES 2015.HomeKit is Apple's platform for home automation and IoT devices to work with its ecosystem, and was introduced at last year's WWDC conference alongside the iOS 8 SDK. Since then, manufacturers have been working to have their devices certified for the HomeKit platform. Apart from a set of APIs, HomeKit is also a standardised network protocol that allow apps and Siri to control various home automated services and gadgets within the house.
The Cupertino giant on its support section on Wednesday detailed how users can set up their HomeKit devices, how they can correctly identify properly certified HomeKit products via labelling, and, and, how they can use Siri for voice commands to HomeKit devices.
In a section titled 'Control your accessories away from home' however, Apple revealedthat when users are out of their home Wi-Fi network coverage, they will need an Apple TV to control their HomeKit-enabled devices.
Specifically, they will require a third generation Apple TV or newer that is running software version 7.0 or later. Then, as long as users are signed in with the same Apple ID on both the Apple TV and the iOS device with them, they will be able to use Siri commands to control the accessories.
This essentially makes the Apple TV a hub for HomeKit commands while away from home, and can be considered a vital part of the IoT ecosystem that Apple is looking to offer. Thus, if users don't already own one, but want to take full advantage of their HomeKit-enabled accessories, they will need to purchase an Apple TV, which in India currently retails for Rs. 5,900 after an official price cut in March. In the US, it retails for $69 (roughly Rs. 4,500).
Earlier this week, accessory and IoT device manufacturers launched their first HomeKit-enabled devices. Lutron, iHome, Elgato, Ecobee, and Insteon launched the Caséta Wireless Lighting Starter Kit with Smart Bridge, iSP5 SmartPlug, Eve connected home sensors, the Ecobee3 Wi-Fi Thermostat, and Insteon Hub, respectively.
More details about HomeKit accessories and possible upcoming features, as well as the much-rumoured next-generation Apple TV, are expected at WWDC 2015, which kicks off Monday.
["Source-gadgets.ndtv.com"]