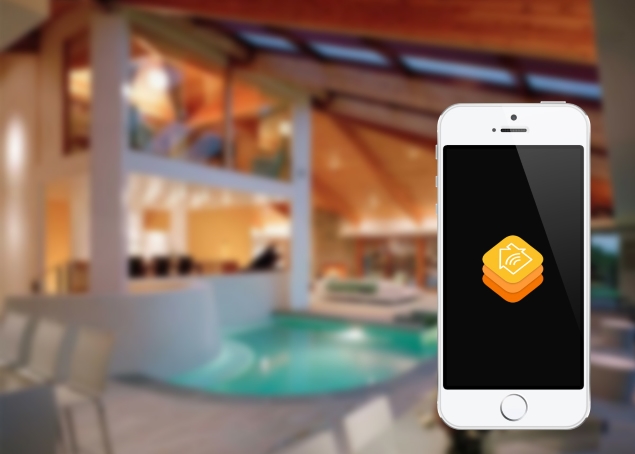 Apple has announced iCloud monitoring and control for HomeKit-enabled devices at the recently concluded WWDC keynote. The company also announced HomeKitsupport for a wider range of accessories, such as security systems and carbon monoxide detectors, with iOS 9.While Apple hasn't been very specific, it's being speculated based on previous rumours that the new iCloud-based monitoring and control of HomeKit accessories will be through a new Home app that will launch with iOS 9 this fall. Apple did however specify that in the future users will be able to remotely monitor and control their HomeKit accessories via iCloud on iOS devices as well as the Apple Watch (following the watchOS 2 update)
Using Siri on Apple Watch, users can give voice commands that can control HomeKit accessories. A single command can trigger a sequence of actions or a pre-set configuration. Previously, users could only control HomeKit accessories remotely using voice commands over Siri, or third-party apps offered by the manufacturer. The new iCloud-based system is set to change that, and will also offer a visual view over the system, allowing the user to monitor and control all accessories through a single interface – which as mentioned before, is expected to be the rumoured Home app.
(Also see:WWDC 2015: Apple Unveils iOS 9, Apple Music, Native Watch Apps, OS X El Capitan)
The Cupertino giant has unfortunately left some room for confusion with its HomeKit announcement. While promising remote access to HomeKit accessories via iCloud, the company failed to mention if users will still require an Apple TV installed at home to act as a hub for remote access. The company shortly before WWDC 2015 had specified the Apple TV as a requirement for remote access.
Apple also announced that more types of home automation products will be supported in iOS 9, including window shades, security systems, and various kinds of sensors such as carbon monoxide detecting sensors and motion detectors. The firstHomeKit devices and accessories hit stores in the United States last week, and Philips has confirmed that its Hue lighting system will also be supported by the time iOS 9 releases in the fall season.
["source-gadgets.ndtv.com"]