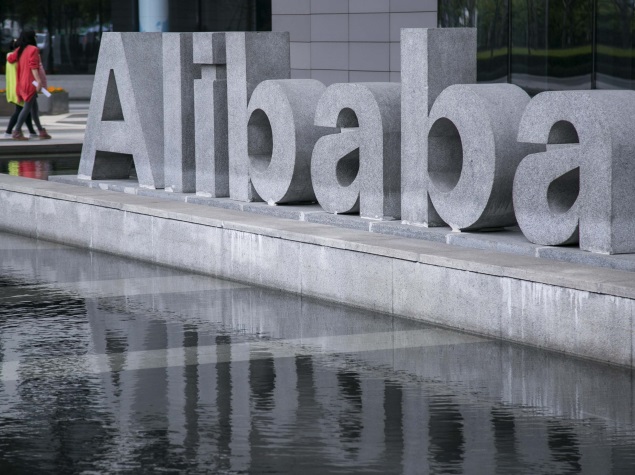 Alibaba Group Holding Ltd will invest heavily in existing and new ventures abroad, making its push beyond the China market a top priority, the Chinese e-commerce leader's new CEO, Daniel Zhang, said.
Zhang's comments come at a time when Alibaba aims to maintain its rapid growth even as the prospect of e-commerce saturation at home looms over the company.
"We must absolutely globalize," Zhang said in his first speech since taking up his new post this week, according to a report on Thursday on Alibaba's news and commentary website, Alizila.
The vast bulk of Alibaba's revenue comes from its dominant domestic online marketplaces, but the company has been investing in a range of sectors abroad. Just this week it announced it would set up a cloud computing base in Dubai, and boosted its stake in U.S. e-retailer Zulily Inc.
"We will organize a global team and adopt global thinking to manage the business, and achieve the goal of 'global buy and global sell'," Zhang was quoted as saying.
Alibaba, which handles more transactions on its platforms than Amazon.com Inc and eBay Inc combined, would continue to invest heavily in new and existing overseas operations, Zhang was quoted as saying. Those included AliExpress, a platform for overseas consumers to buy Chinese goods, and Tmall Global, a marketplace for overseas goods to be sold online in China.
Zhang said if Alibaba does not globalise it won't be able to last 100 years – a goal set out by Executive Chairman Jack Ma.
But growth of Alibaba's international commerce business is lagging the pace of growth in China, even as the new CEO faces the prospect of slowing domestic growth as saturation among online shoppers threatens to hobble expansion.
In the three months ended March, Alibaba's revenue from China commerce grew 39 percent to $2.2 billion. International commerce grew 27 percent to $264 million and only accounted for 9 percent of revenue, compared to 11 percent in the same period a year earlier.
Alibaba says some of its larger overseas markets include Brazil and Russia. The company and its affiliates are also making overtures in India, where it is in talks with phone maker Micromax to buy a $1.2 billion stake, according to several people with direct knowledge of the matter.
For the United States, Alibaba is planning a major move to win business this year, by offering American retailers new ways to sell to China's vast and growing middle class
["source-gadgets.ndtv.com"]