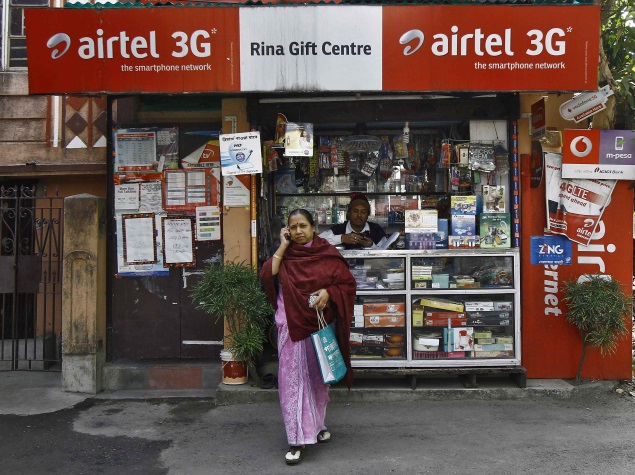 Department of Telecom has issued the letter of intent (LoI) to Bharti Airtel for spectrum it acquired in March auctions in 23 circles across various bands.
According to sources, so far India's largest telecom operator has been allocated spectrum in a total of 10 circles — 7 circles in 2100MHz band and 3 circles in 1800MHz band.
In the remaining 13 circles, airwaves will be allocated between December 2015 and April 2016.
"The letter of intent for spectrum in 900MHz, 1800MHz and 2100MHz band acquired in March 2015 auctions has been issued to Airtel," a source in DoT said.
The effective date for spectrum allocation in various bands range from May to April 2016, the source added.
Meanwhile, a Vodafone group firm has sold its 4.2 percent stake in Airtel to Bharti Enterprises for Rs. 1,280 crore, the country's largest telecom operator said today.
"Vodafone Mauritius Limited, a Vodafone Group Company has sold 12.18 lacs equity shares representing 26.74 percent of paid-up share capital of Bharti Infotel Private Limited (equivalent to 4.2 percent economic interest in Bharti Airtel Limited) to Bharti Enterprises (Holding) Private Limited at a consideration of Rs. 1,280 crore," Bharti Airtel said in a clarification to BSE.
Vodafone has to sell its entire stake in Bharti Airtel following new norms issued by the government that bars a telecom operator from holding any kind of stake in competition under unified licences.
Vodafone had acquired stake in Bharti Airtel under previous licensing regime, Unified Access Service Licence (UASL), or 2G licences, under which telecom companies were permitted to hold up to 9.9 percent stake in other firms.
A few days ago, the UK-based Vodafone had also confirmed that it has exited from Bharti Airtel by selling its 4.2 percent stake in the Indian telecom major for $200 million.
["Source-gadgets.ndtv.com"]