7 Best Bowlers in the Indian Cricket Team for World Cup 2019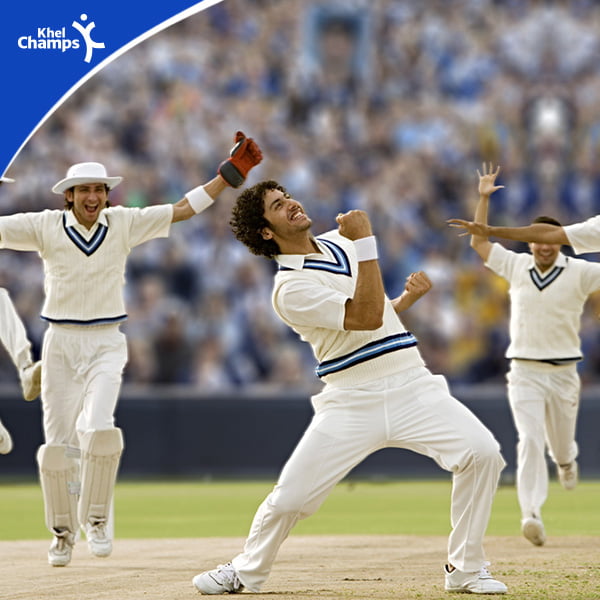 With IPL 2019, the craze among cricket fanatics is at the highest. Many cricket-lovers are already busy playing fantasy cricket online, and taking the cricketing experience to a notch higher. In fantasy cricket, you have to make your own teams and play against opponent team. This is why your cricketing knowledge must be good. You must know who the top Indian bowlers are to include in the team.
Below we have mentioned the 7 best bowlers from Indian Cricket Team who have been also finalized for the World Cup 2019.
Hardik Pandya
After a short ban given Koffee with Karan show controversy, Hardik Pandya, an all-rounder returned to Indian ODI opposite New Zealand, Bay Oval. He bowls right-arm fast-medium. Apart from a stunning dismissal of Kane Williamson, the Kiwi skipper, he took two more wickets. Though he was not in his best form against England in ODI, last year, he became the highest wicket-taker in 3-match T20Is with 6 wickets, while pocketing 10 wickets in 4 Test matches.
In 2017, Pandya clinched the title of the second highest wicket-taker with 31 wickets in just 28 matches. He is also charismatic with his bat and can play brilliant knocks. Being a 25-years old lad, he is India's 5th prime bowler. Hardik is a go-getter, and when you play fantasy cricket, you must definitely consider him on your team.
Kuldeep Yadav
Kuldeep became the second fastest bowler for India to take 50 ODI wickets in just 24 matches during the 2018 Asia Cup in UAE. He is a slow left-arm Chinaman bowler. In 2018 alone, he took 45 wickets in ODIs within 19 matches at an economy of 4.64, the best figure being 6/25. Against the recent New Zealand tour, he picked up 8 wickets in 3 matches.
Mohammed Shami
In 2015 ICC Cricket World Cup, Mohammed Shami, the Bengal pacer had given a hard time to every batsman. He is a right-arm fast-medium swing and seam bowler. Shami had become India's second highest wicket-taker with 17 wickets in just 7 matches. Overall in the cricketing world, he was on the fifth position. He also became the fastest Indian bowler to take 100 one-day-international wickets.
Sami also surprised many by performing at his best against New Zealand recently by scooping seven wickets in 3 matches, and five wickets against Australia. In the absence of Jasprit Bumrah, Sami took over the bowling responsibility, and astounded with his performance.
If you play an overseas match on a fantasy cricket app, then must take Sami in the bowling attack, as he is a strong bowler, the one who even secured a spot in World Cup 2019.
Ravindra Jadeja
Ravindra Jadeja is known for playing limited-overs games. He is an all-rounder, a slow left-arm orthodox bowler and effective with batting in the lower-order. He is also a brilliant athlete and a fielder. In 2013 ICC Champions Trophy campaign in England Jadeja had won the Golden Ball for the achievement of being the highest wicket-taker.
In 2018 Asia Cup, he proved his mettle by taking seven wickets in four matches. He was a replacement to the injured Axar Patel, and made the maximum of the opportunity by coming back to Indian ODI squad. In IPL 2019, he is playing well and contributing with both ball and bat. Ravindra Jadeja is certainly a cricketer you can add to your fantasy cricket online team, as he can provide crucial breakthroughs.
Bhuvneshwar Kumar
Bhuvneshwar Kumar is a right-arm medium-fast bowler from Uttar Pradesh. He is and one of the best new ball bowlers not just for India, but all over the world. He was the highest wicket-taker for India in the 2017 ICC Champions Trophy played in England. He had taken seven wickets in four matches with an economy of 4.63.
In 2017, he alone took 28 wickets and became a leading wicket-taker. In the recent ODI against Australia, Kumar took 8 wickets in 3 matches. Also in a 5-match ODI series against New Zealand, he took four wickets in 3 games.
Yuzvendra Chahal
Being a leg-break bowler, Yuzvendra Chahal performs the best in Indian limited-overs squad. He is one of the best wrist spinners currently. He became India's second higher wicket-taker with 29 scalps in 17 ODI matches. He is the first-ever spinner to get a six-wicket haul in ODIs played in Australia, where he took 6 wickets for 42 runs in a three-match series at MCG. So, when you aim to play fantasy cricket and win cash daily, Yuzvendra will never disappoint you.
Jasprit Bumrah
The Gujarat pacer, Jasprit Bumrah is a fast bowler, and specializes at in-swinging yorker deliveries. He has been performing well across all formats of cricket. Currently he is number one in ICC ODI rankings for bowlers with 841 points. In 2018, he finished as the higher wicket-taker overall with 78 scalps across all formats.
Final Thoughts
Playing fantasy cricket is pure entertainment and takes the cricketing experience to the next level. To make your cricket team strong, you definitely need some good bowlers. So you can consider any of the bowlers mentioned in the list to form your team when playing cricket on the internet.