Tag archives for Review: - Page 6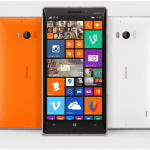 A mobile which is attention grabbing, A mobile which is greatly venerated and that is Nokia Lumia 730. A product of Nokia, released in September 2014, has been commented...
We unboxed the RAVPower Luster Mini Battery Pack, 3000mAh portable charger recently. Here we have the review of the portable charger. Once smartphone era started, battery life became one...