Tag archives for Tweet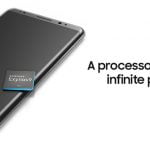 Samsung Exynos, from its official Twitter handle, put out a tweet that read, "Do what you want. #Exynos will get things done. Learn more about #Exynos8895." (Source: Samsung Exynos/Twitter)...
Craving a pizza? Tweet a pizza emoji to Domino's to quickly place an order. The feature is being rolled out to customers in the US from...