Tag archives for hero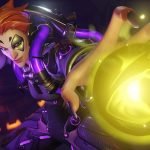 HIGHLIGHTS Overwatch hero movement could change soon Updates to traversal are being made in the game's public test realm This includes greater air control as well The Overwatch Winter Wonderland event...
If you compare analogue watches to the recent crop of smartwatches you might think they're lagging behind. But you're wrong. And the latest hero watch from Citizen proves it....