Tag archives for Gift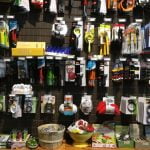 Kitchen gear is always fun to give and get at the holidays. Addie Broyles / American-Statesman It may be hard to believe, but an electric kettle is my favorite...
After the fiasco of last year, you've made a vow to yourself that you'll never buy a lame gift again. Now lame is a pretty subject label that can...