Samsung reportedly manufacturing 17.2 million S7 units before April
The highly anticipated Galaxy S7 and S7 edge are expecting to break last year's initial number of Galaxy S6 units in the first three months following its announcement.
A Korean media outlet reports that Samsung is preparing to manufacturer a total of 17.2 million Galaxy S7 and Galaxy S7 edge units by April of this year.
Samsung is really hoping to break its previous record set by the Galaxy S6 and S6 edge which sold roughly 15.8 million units in its first three months after launch with the second most successful device title held by the Galaxy S4 selling just over 15.2 million units in its initial sale period.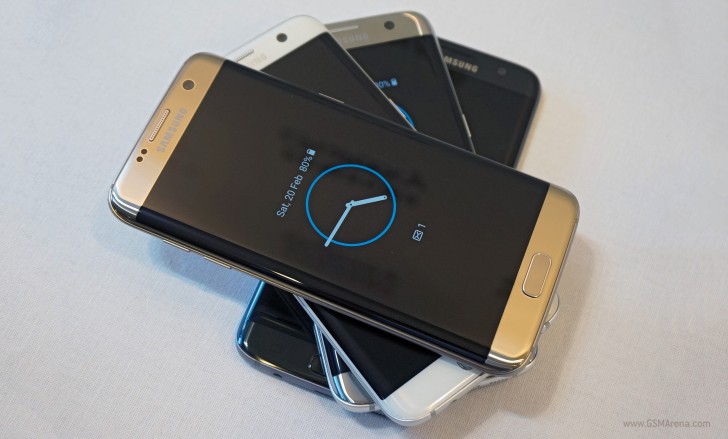 Also, the company has reportedly changed its ratio of S7 and S7 edge where the S6 was manufactured 4:1 with the S6 edge constantly in short supply. This time around, Samsung wants to use a 6:4 ratio since it was not able to predict the roaring demand that the S6 edge had last year.
Samsung hopes the overwhelming reception to the Galaxy S7's announcement this year at MWC is indication to the S7 and S7 edge's success and should break the S6's record for the first three months of sales.
[Source:- Gsmarena]