Samsung Pay might work on non-Samsung smartphones next year
Samsung Pay started out being exclusive to the Korean company's high-end smartphones but has since made it into the mid-range, in its more restricted Mini iteration. We've already heard that Samsung plans on bringing Pay Mini to Android devices made by its competitors, as well as iOS, and today a new report says the company wants its payments service to be ubiquitous.
Apparently there have been internal talks regarding the possibility to make Samsung Pay available to the high-end smartphones made by other companies. It also plans on making the full fledged service available on some of its future mid-rangers, since these upcoming phones will come with the necessary hardware to enable MST technology – this being what lets a compatible device work with any POS machine, including those that don't have NFC support.
Obviously if the full Samsung Pay is to work on competitors' handsets, they will have to pack such dedicated hardware too. Samsung has allegedly held initial talks with other smartphone vendors in various markets regarding this matter.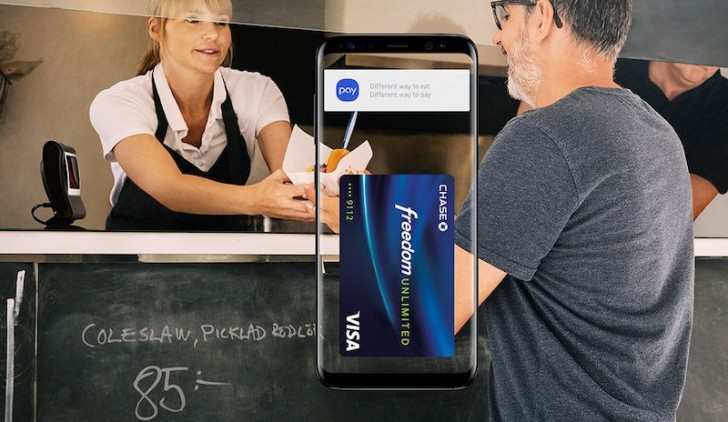 It's also thinking about making an accessory available for owners of handsets that lack the necessary innards, this accessory enabling the full Samsung Pay service suite. The company hasn't yet decided whether something like this would be feasible, or in its best interest.
Either this or direct cooperation with competitors to bring Samsung Pay to more smartphones may happen in the end, but regardless of which route Samsung goes we'll only see the fruits of this labor in mid-2018 reportedly.
Samsung Pay is already the second most used mobile payments solution, following Apple Pay, while Android Pay comes in third. If Samsung succeeds in partnering with its competitors to make the service available in more devices, it perhaps has a chance of catching up with Apple within a few years.
[Source"timesofindia"]