Samsung Galaxy Book review: An excellent 2-in-1 for a good price
Samsung's Galaxy Book is a 2-in-1 tablet with a detachable keyboard that gets pretty much everything you care about right. Its price, performance, and battery life are all among the best we've tested.
While it lacks the razzle-dazzle of flagships like the new Surface Pro, it's still the sort of all-around performer that will attract a buyer looking for good value. Samsung's only real swing and miss is a somewhat gimmicky integration with its Galaxy smartphones, which replaces the Windows Hello features that are becoming more common.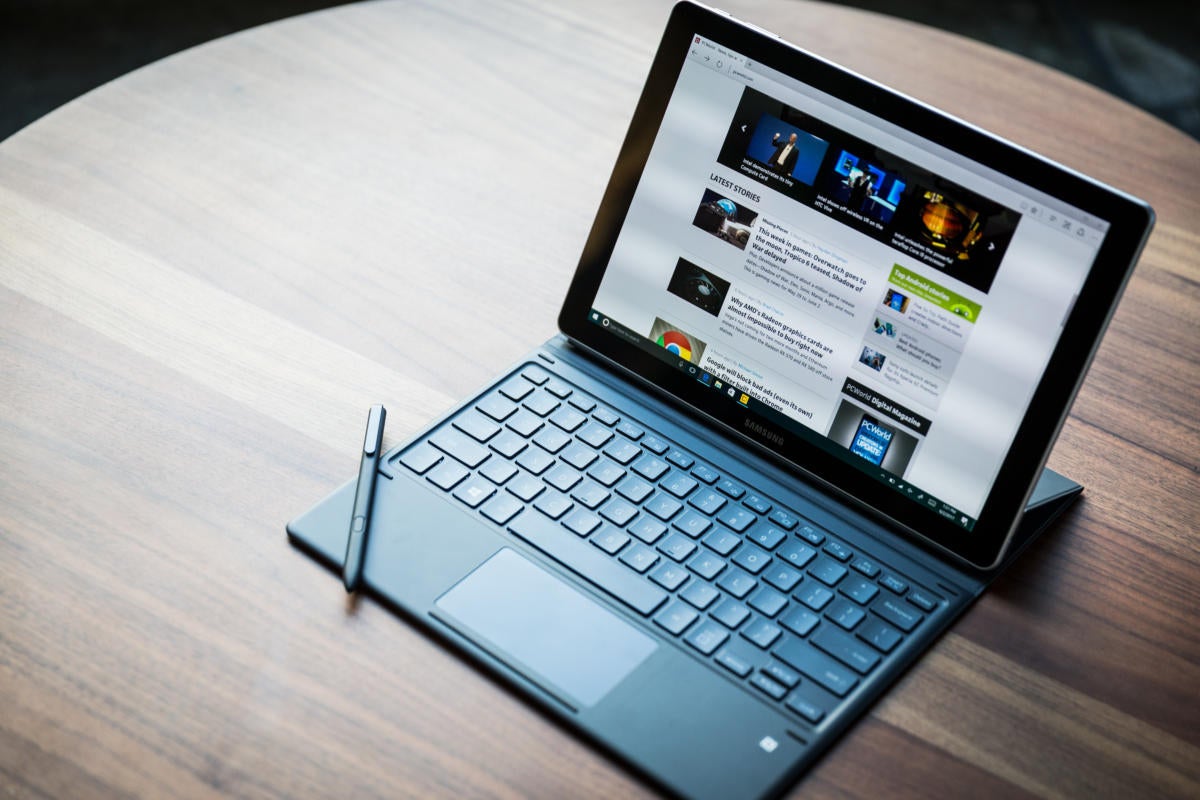 TABLE OF CONTENTS
Price: Galaxy Book's value proposition
Features: A mobile pedigree, for better and for worse
Keyboard: the Book's foldable keyboard doesn't suck
Performance: Galaxy Book is among the best
Bundled apps: Samsung's apps are hit-and-miss
SHOW MORE
Price: Galaxy Book's value proposition
While some competing 2-in-1 products we've reviewed cost upwards of $1,400, the version of the Samsung Galaxy Book we tested ships for $1,300. The price includes 4GB of RAM and a 128GB SSD, plus optional LTE connectivity via Verizon. A more full-featured version starts with 8GB of RAM and a 256GB SSD. There's also a microSD card slot that accepts cards up to 256GB. Inside you'll find 2×2 802.11ac Wi-Fi plus Bluetooth 4.1 BLE.
The Galaxy Book family also offers a smaller 10.6-inch tablet, with a 7th-generation Core m3 inside, starting at $630. For both sizes, the associated keyboard and pen ship for free, a trend we'd like to see become more common.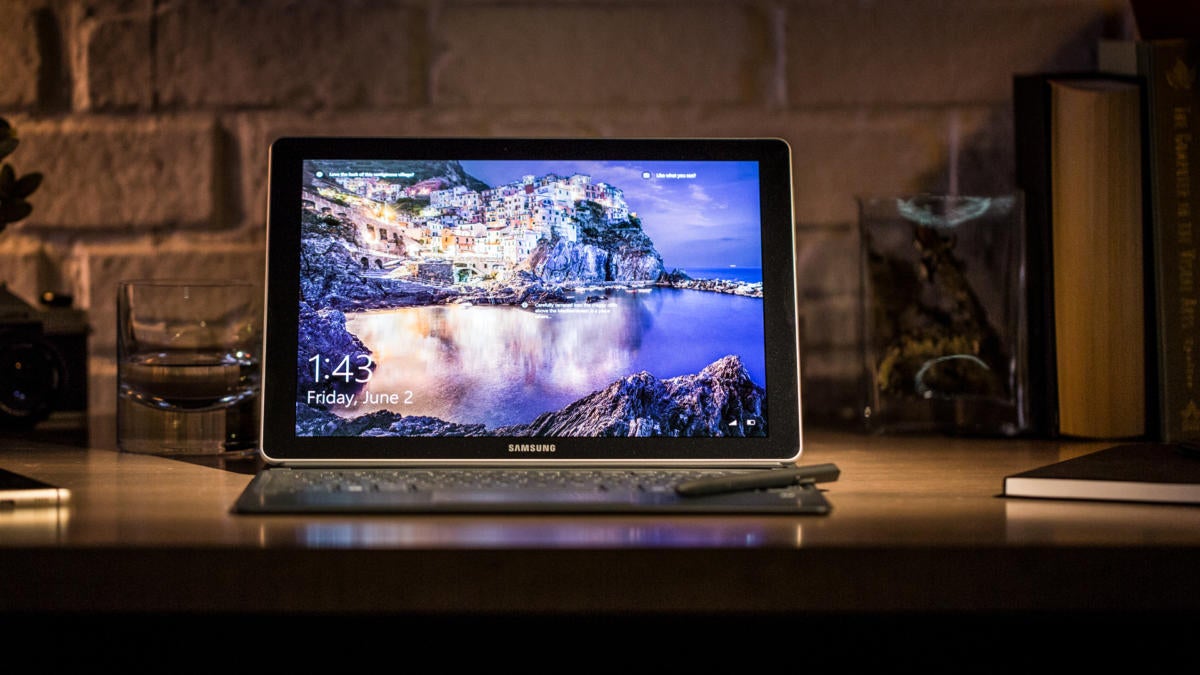 Samsung rightfully earns praise for its bright, vibrant displays, and the Galaxy Book is no different. The 12-inch, 2,160×1,440 Super AMOLED touchscreen shines 355 nits' worth of light into your eyeballs, and displays rich colors—though without the advanced options Microsoft built into its Surface Pro. Part of that has to do with the Galaxy Book's integrated high-dynamic range (HDR) capability, which allows the screen to render brighter brights and deeper blacks. This is a feature typically found on high-end televisions, so the Galaxy Book is unusual, and perhaps unique, among Windows tablets in having it.
I expected the Galaxy Book to lean a bit more upon Samsung's legacy of quality Android tablets, however. It's no crime to exclude a physical Windows button, as the Galaxy Book does. I was a bit surprised, though, to discover that the screen bezel was a bit on the chunky side. The Galaxy Book's dimensions are fine: 11.47 x 7.87 x 0.29 inches, and just over 2.5 pounds with the keyboard attached, or about 2.78 pounds if you add the small, cellular-style USB-C power charger. Still, the tablet felt somewhat awkward to hold in the hand.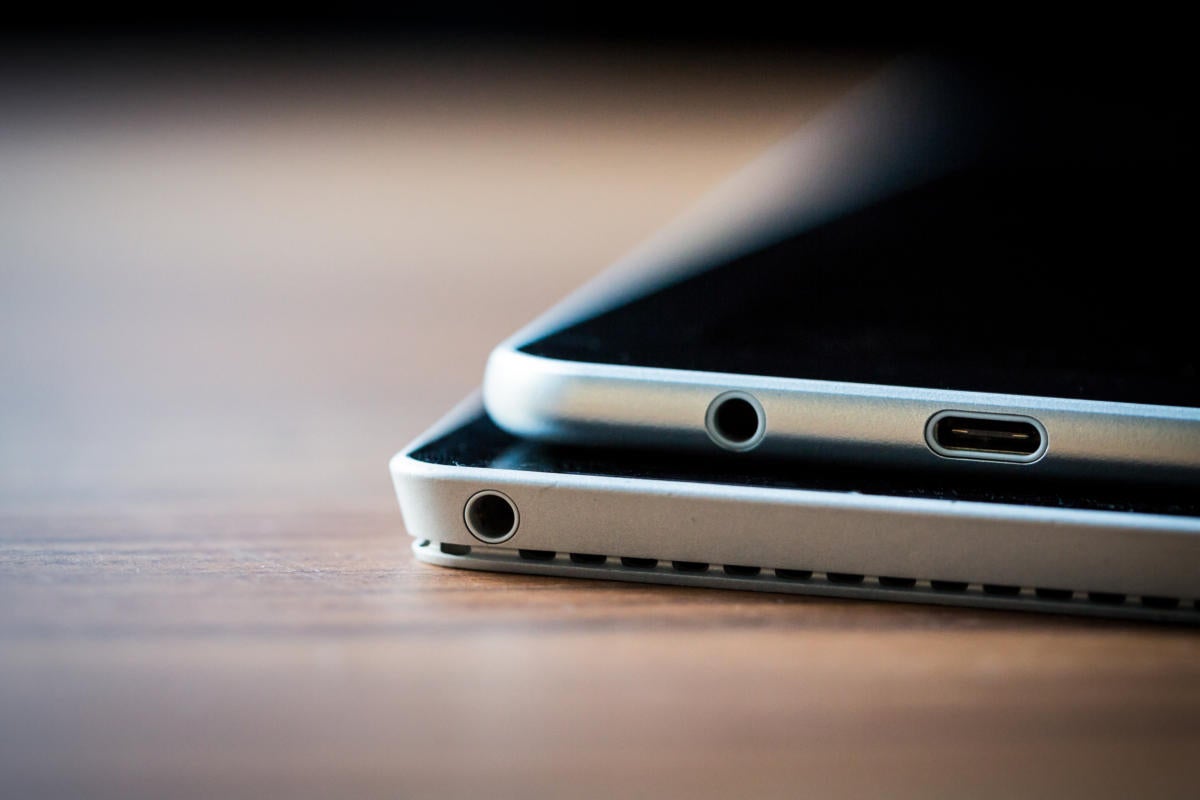 Features: A mobile pedigree, for better and for worse
Unfortunately, buying a Galaxy Book brings up a new consideration for many: what USB standard your peripherals use. Samsung has committed wholeheartedly to USB-C, with a pair of ports than can be used for charging or for peripherals. That's fine for phones like the Samsung Galaxy S8, which use USB-C for charging but rarely connect to a wired USB device. The PC ecosystem encompasses a vast number of legacy devices, however, and you undoubtedly own some pre-USB-C device that you'll want to connect to the Galaxy Book. At least Samsung was somewhat merciful: There's a traditional headphone jack.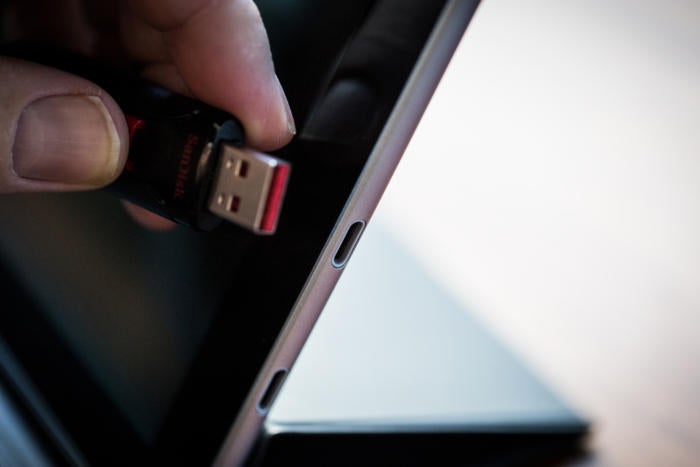 Because the two USB-C connections are the only I/O ports available, you'll either need to invest in USB-C dongles or think about buying new gear.  A $20 USB-C hub, with three USB-A connections and an ethernet jack, is one option. Even better, Samsung is currently offering a free multi-port USB-C adapter if you order the Galaxy Book directly from the company.
Samsung clearly tapped its mobile team in other aspects of the design. Some people simply love taking photos with a tablet's rear camera, and Samsung's high-quality 13MP part should serve you well. Photos were sharp and bright, although the tablet can take seconds to focus. A more mundane 5MP camera sits up front.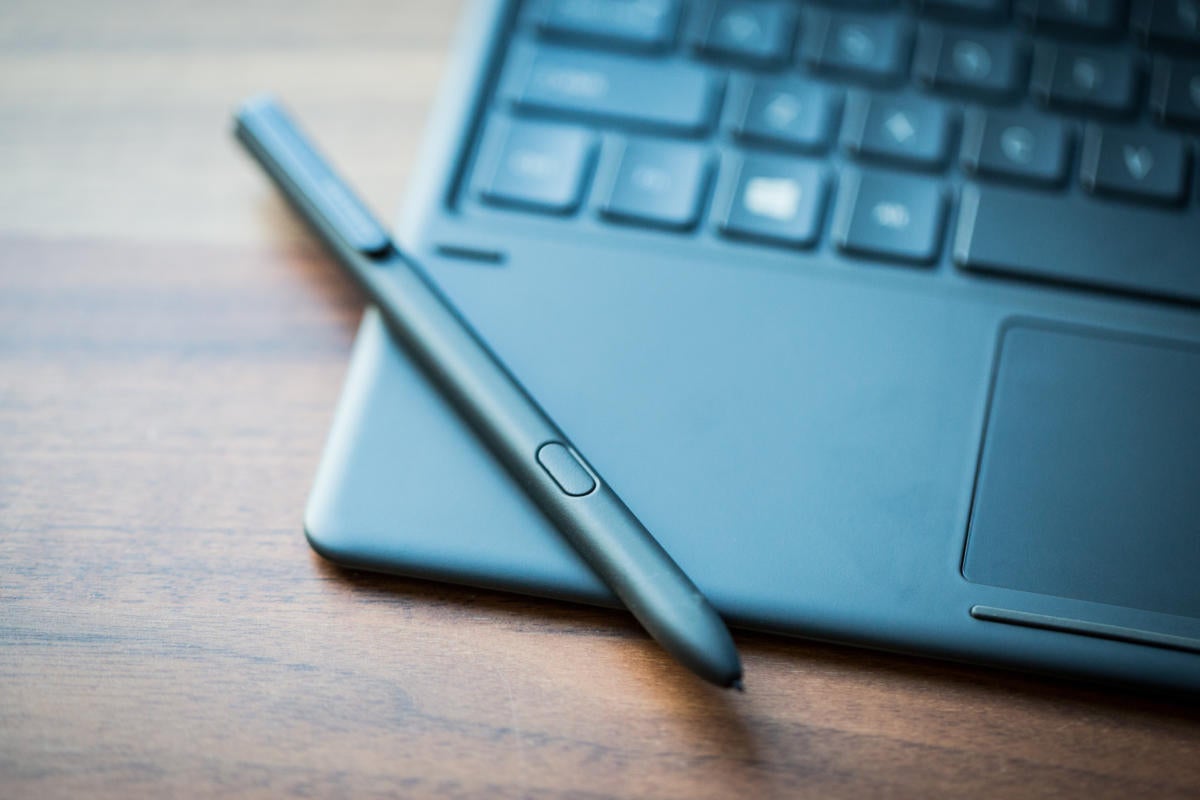 The Samsung Galaxy Book also ships with an S-Pen, the Samsung stylus that its Note phones made famous. Though I've begged other 2-in-1 vendors to secure the pen internally, as the Samsung Galaxy Note does, the Galaxy Book ignored my pleas. Instead, Samsung secures the pen via a loop tha
[Source"pcworld"]