Earlier today we reported that the OnePlus 3T 128 GB is being discontinued, according to the company's website and a sales representative. Now we have received an official rebuttal stating that the phone is not discontinued, it is just out of stock.
A quick glance at OnePlus' website reveals that some versions are listed as "Sold Out" while the Indian website still says "Discontinued."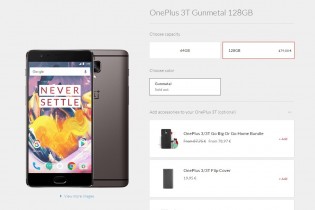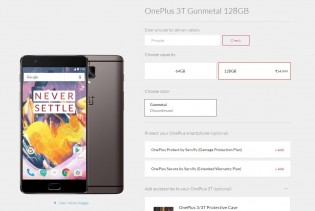 EU version • Indian version
According to an OnePlus representative :
'As we've matured as a company we've made a lot of improvements to our supply chain.

We recently sold out of the OnePlus 3T Midnight Black last week, and now some versions of the OnePlus 3T are beginning to sell out in some regions. Everything is right on track.'
So it looks like new stock will be arriving to at least some of the markets, where the version sold out. We also got another statement from a company representative in India that clearly says that India will be one of those markets:
We will continue providing OnePlus 3T 128GB Gunmetal to the market in the future. People who want to get the device will have to wait for next wave of inventory. Currently, for Gunmetal lovers, they can still purchase 64GB ones now at Amazon.in & OnePlusstore.in.
The statement reveals that OnePlus is still manufacturing the device, even though its next flagship, the OnePlus 5, is just around the corner.