One Direction fan-fiction author Anna Todd launches app for her own fans
Writer of the After series promises that she'll involve her readers in future books, while answering their questions in new mobile community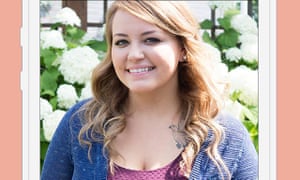 Anna Todd started out writing fan fiction about One Direction on story-sharing community Wattpad, with a billion reads fuelling its transition into the After series of books.
Now Todd is finding a new mobile way to chat to her own fans and encourage them to write their own stories, with the launch of an official app.
Available for Android and for iOS, it's the work of US startup Victorious, whose other clients include YouTube stars Nash Grier, Lilly Singh, Ryan Higa and Boyce Avenue, as well as British celebrity Katie Price.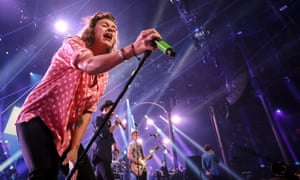 It marks the latest step in Todd's transition from starry-eyed fan to star with fans – a journey that has regularly been compared to author E.L. James's move from writing erotic Twilight fan-fiction to global success with Fifty Shades of Grey.
In the case of After, Todd's take on One Direction's Harry Styles was renamed as Hardin Scott in the move from Wattpad fanfic to Simon & Schuster-published series.
While Todd will post regular updates to her app, she is promising fans that it will be more than pure promotion: holding out the prospect that they could influence her future work.
"Join others in the community to create your own content to share," suggests its app store listing. "Best of all, you'll have a chance to be a part of my upcoming writings."
Victorious is one of a number of companies trying to help stars emerging from digital services like YouTube and Wattpad find new ways to connect with their audiences through their own apps, alongside social networks.
"Fans are not just consumers: they are creators in their own right, and they want to interact not just with the creators but with other fans," chief executive Sam Rogoway told the Guardian in 2015.
"We are really focused on these digitally born stars. This whole industry has been called 'new media' for the last decade, but the reality is we are the new mainstream."
[Source:- Gurdian]