MWC 2016 rumor roundup – Galaxy S7, LG G5 and the rest
MWC 2016 is now merely days away and excitement is in the air. However, with the constant influx of rumors, leaks and speculations, it is somewhat hard to keep track of everything. To address this situation, here is our take on a concise rundown of what each manufacturer allegedly has in store.
Samsung
We kick things off with the big guns. The Korean giant is due for an upgrade to its flagship line and it will come in the form of the Galaxy S7 family. As of writing this article, we have solid evidence that at least a basic Galaxy S7 and a curved Galaxy S7 edge will be announced.
The former is said to come with a 5.1-inch Super AMOLED display, while the latter will probably be slightly bigger at 5.5 inches. We have also heard rumors of a bigger still 6-inch model that will be offered in both a flat and edge variant as well – a sort of successor the the Galaxy S6 edge+, but it might come at a later point in time.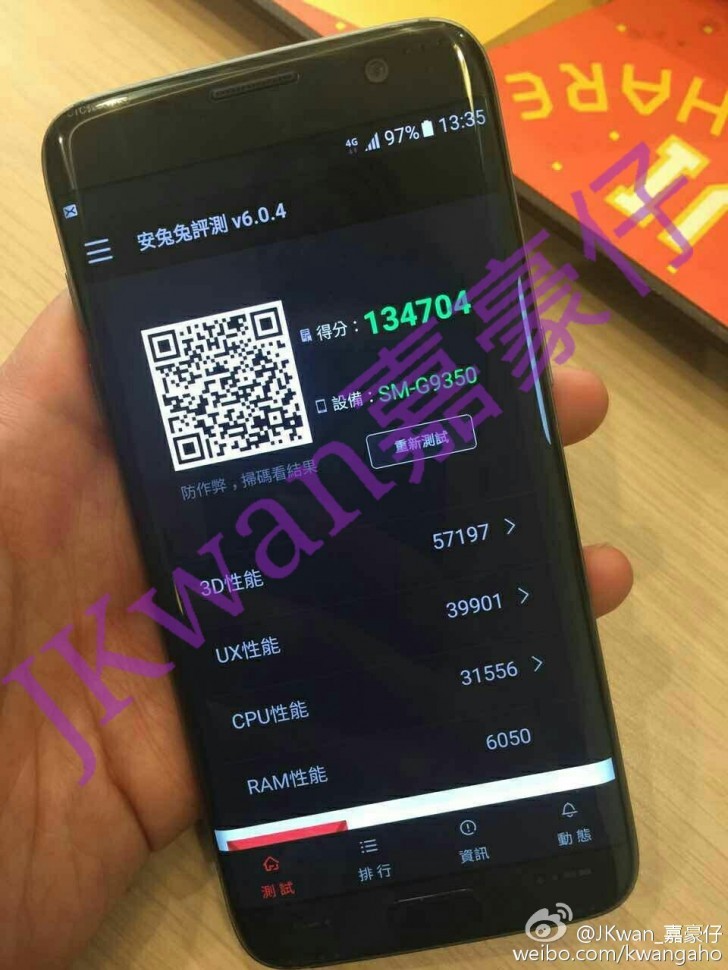 The rest of the Galaxy S7 specs include Samsung's own Exynos 8890 chipset or the Qualcomm Snapdragon 820, depending on which version you go for and performance differences are expected. RAM is set at 4GB with 32GB or 64GB of onboard storage. As for the camera, the main shooter will probably use the new Samsung BRITECELL sensor with a resolution of 12MP and a large 1/2″ size.
The camera module is also expected to protrude just 0.8 mm from the back of the phone. To wrap things up, industry sources have suggested waterproofing on the Galaxy S7, bigger 3,000 mAh and 3,600 mAh batteries for the S7 and S7 edge, respectively, as well as anAlways On display.
Finishing up with Samsung, there is the distinct possibility that a new Galaxy Tab S3 line will be unveiled at MWC. It should consist of a smaller 8-inch and a 9.7-inch members. As for specs, both should run on a new Snapdragon 652 SoC, with four Cortex-A72 and four Cortex-A53 cores, with 3GB of RAM and 32GB of storage. The resolution will be 2,048 x 1,536 pixels and 150 Mbps LTE will be an option.
LG
LG is also expected to update its flagship offer at MWC 2016, which, introducing the G5. Unlike with previous generations, this time around, the OEM is likely to mix things up quite a bit with a brand new design. If rumors are to be believed, this entails removing the power button and volume rockers from the back of the phone in order to shave some girth and placing them on the sides. Another interesting concept that has been tossed around is a removable bottom segment on the phone that reveals a sliding out user-removable battery.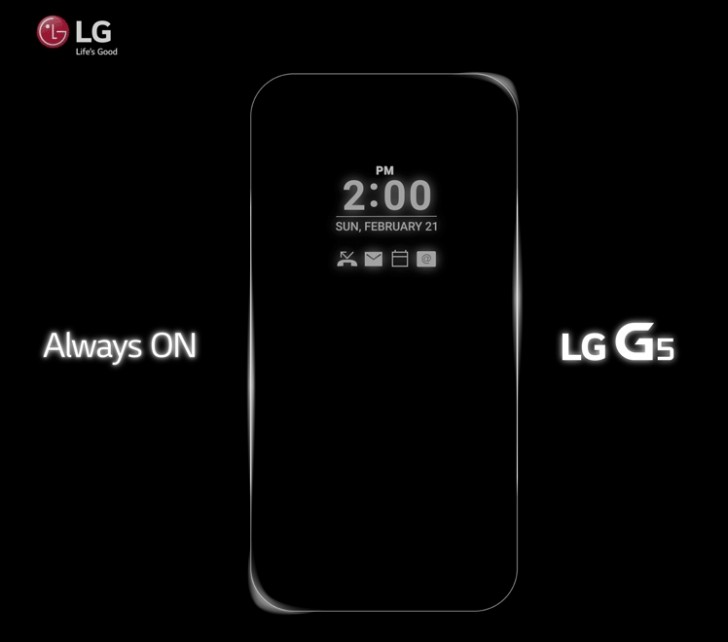 As for specs, a leaked Geekbench test hints at a Snapdragon 820 SoC, 4GB of RAM and 64GB of storage with a microSD card slot. The phone is said to be equipped with a 5.6-inch QHD display with an Always On feature. A small secondary display, like the one on the LG V10 is also a possibility. As for the camera, we are currently expecting a dual sensor setup on the back (16MP + 8MP) along with two LED's.
Xiaomi
The Chinese OEM doesn't have a history of announcing devices at MWC, so we don't expect anything different this time around either. However, the Xiaomi Mi 5 is expected to debut onFebruary 24 and rumors suggest that the device will still be present at the venue, despite the lack of a formal event. This hopefully means that we will get a chance for a first hands-on experience as there is actually quite a bit to be excited about.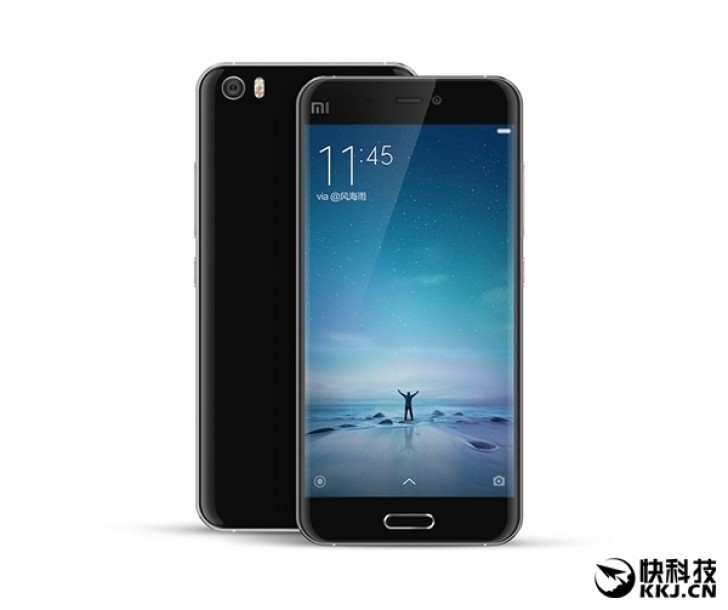 The Xiaomi Mi5 is still shrouded in a lot of mystery, mainly concerning all its alleged variants. Some sources claim that a 1080p version with 2.5D glass will exist alongside a flat QHD variant, also with some differences in memory – 3GB RAM + 32GB storage and 4GB RAM + 64GB. As for display size, most agree on 5.2 inches.
Under the hood, we expect a Snapdragon 820 SoC and a 3,600 mAh battery pack. The main camera is said to be a 16MP one and a 13MP shooter on the front. Another extra is the fingerprint reader in the home button on the front.
Sony
Last year, Sony decided to skip on a formal event at MWC, but this year, the Japanese giant has scheduled something for February 22. Sadly, not much is known about what devices might be present there. An Xperia Z5 Tablet seems possible and we will likely see the Xperia C6 Ultra. A flagship smartphone is still a few months away, it seems.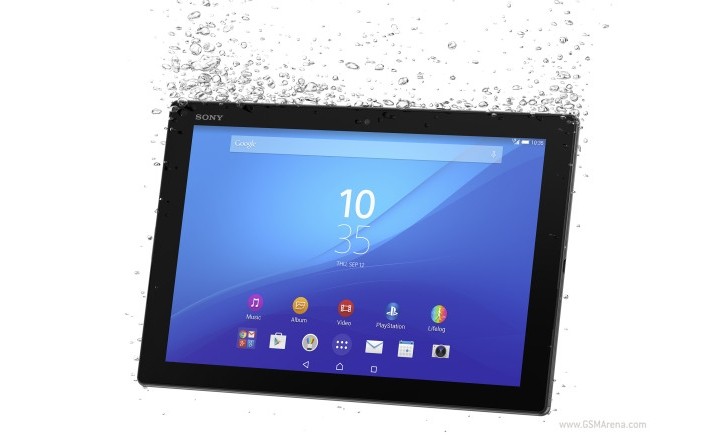 HTC
As of writing this article, HTC is yet to announce any official event at MWC 2016, so it is safe to assume that it will skip on the formalities. This seems to be further backed up by the fact that the HTC One M10 flagship – a frequent visitor in the rumor mill lately, won't be present at the event. Initially, it was said to arrive sometime in March, which was later pushed back toApril 11, with US sales expected to kick off in May. Overall, we are at a loss as far as timing goes, gut we might just have a good idea of what to expect from the handset once it does arrive.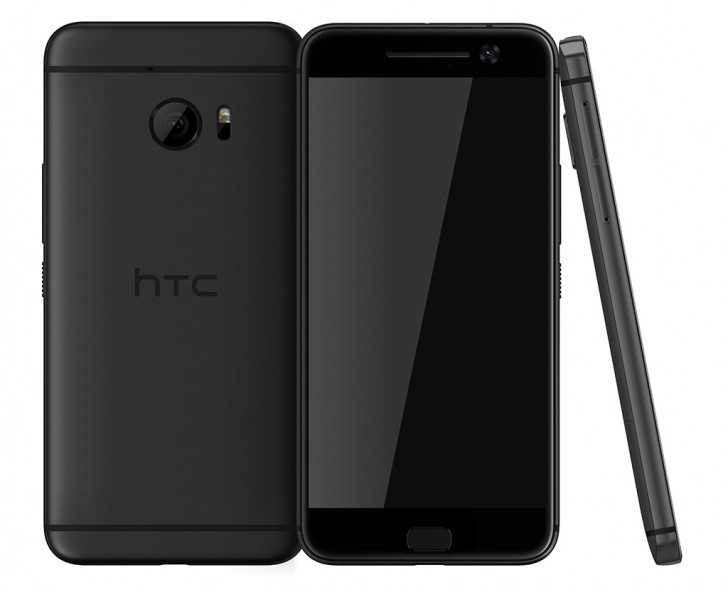 Visually, the One M10 is said to be a hybrid between the One M9 and the One A9, possibly with a 5.1-inch QHD, AMOLED display, Qualcomm Snapdragon 820 SoC, 4GB of RAM and 32GB of storage. A new camera setup has also been suggested, featuring a 12MP shooter on the back and a new "UltraPixel" 5MP one on the front. However, we won't dwell on the One M10 too much, as it is still probably a few months away.
Huawei
Huawei hit hard with the Mate 8 at this year's CES and it is definitely too early for a refresh within that family. However, the Chinese OEM has already announced its intentions to hold a formal event on February 21, so at least one announcement should be imminent. The Huawei P9 smartphone flagship is the likely star of the show, coming to support the Mate 8 in the battle for establishing Huawei as a capable premium device maker.

Not much is currently known about the handset, but a few rumors have surfaced. Suggested specs include a Kirin 950 SoC and a 5.2-inch display, also a whopping 6GB of RAM. True or not, this might not actually be the full story, as a later leak suggested that a total of four variants of the handset will be made available.
Aside from the standard P9, the other three variants will be the more budget-friendly P9lite, a P9max and an unnamed higher-specced P9. the unnamed fourth variant will have a slightly larger display as well as more RAM and internal memory compared to the standard P9. It might also come with a dual-camera setup, as per another leak.
Alcatel
From the looks of things, Alcatel will remain true to its habit of pumping out a whole bunch of new handset announcement across the mid-range to low-end segments. The Alcatel OneTouch Idol 4 and 4S, were recently leaked along with their full specs sheets on the manufacturer's website. The Idol 4S promises an octa-core Snapdragon 652 SoC, 5.5-inch QHD AMOLED display, 3GB of RAM and 32GB of storage. The rest of the specs sheet includes a 16MP main shooter, 8MP selfie one and LTE plus VoLTE support.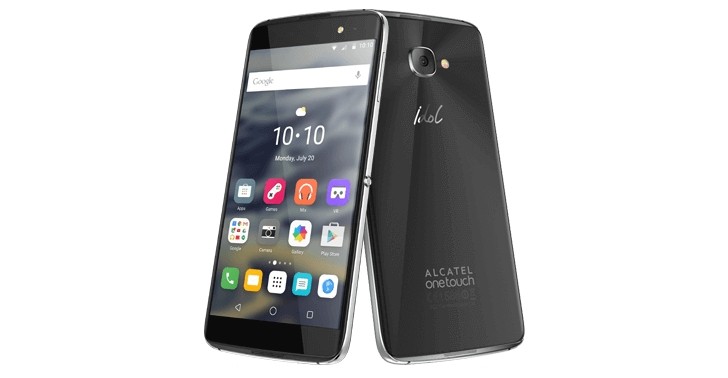 The OneTouch Idol 4 has a Snapdragon 617 SoC with a 5.2-inch FullHD IPS display, 2GB and 3GB RAM options and 16GB of expandable storage. It has a 2,610 mAh battery and its camera setup includes a 13MP main shooter and 8MP front one.
Besides the Idol line, Alcatel will likely out a new OneTouch Pop 4 series as well. These include the Pop 4S, Pop 4 Plus, and Pop 4. The 4S is the flagship smartphone of the Pop 4 series with a 5.5" 1080p IPS display, Helio X10 chipset, 2GB of RAM, 16/32GB of storage, 13MP main shooter, LTE and 2960 mAh battery.
Gionee
MWC 2015 saw the launch of the Gionee Elife S7 an this year, we expect to see the Elife S8 at the event, already set for February 22. Thanks to a recent Geekbench leak, followed by aGFXBench one, we now have a pretty good idea of what to expect form the handset.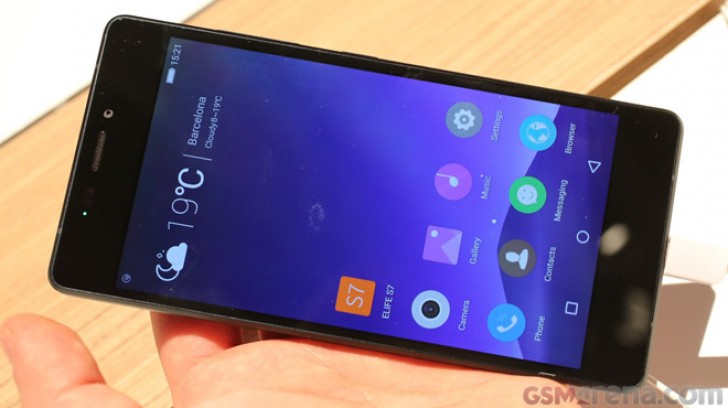 It should sport a 4.6-inch Full HD display and be powered by a MediaTek MT6755, also known as the Helio P10. It is supported by 4GB of RAM and internal memory should be 64GB. The camera combo consists of a 16MP rear unit and an 8MP front shooter.
Oppo
During a launch event for the Oppo F1 in Mumbai a few days ago, Oppo hinted that a new upgraded F1 Plus model is on the way. Later, it released a teaser for its MWC event, so logic leads us to believe that it will be unveiled in Barcelona.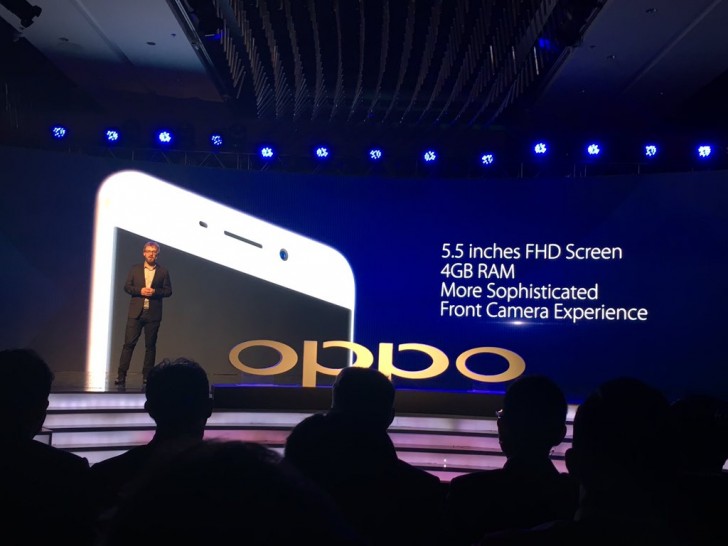 The teaser did also mention that Oppo is planning to showcase a couple of big things. There was mention of a "groundbreaking power solution" and "an unprecedented smartphone camera innovation", so it could be quite interesting.
[Source:- gsmarena]