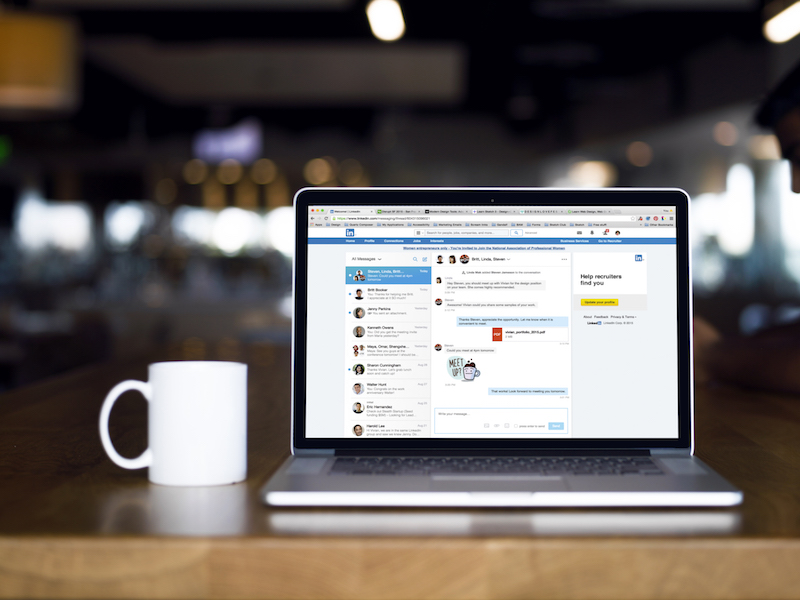 LinkedIn has been made fun of for its stale design and limited functionalities. The business-oriented social network, which has borrowed several features from Facebook and Twitter over the past few months, continues to play catch up with social juggernauts. On Tuesday, LinkedIn announced that it is introducing a major graphical revamp to its messaging service that will make it look less like an email service and more like an instant messaging service.
In an attempt to entice users to log into the website and foster user engagement, LinkedIn has rolled out an entirely new messaging and inbox section on both its mobile (Android and iOS) apps and Web interface. The revamped messaging system on the desktop interface looks similar to WhatsApp Web, and brings support for emoji characters, stickers, and even gif images. Users can now also attach documents to their chats. On the apps, the chat style interface is apparent.
"We've rebuilt everything from the ground up so you can expect a cleaner and more streamlined look and feel to help you start or keep a conversation going. We've also introduced a chat-style interface to allow for easy back and forth messaging," wrote Mark Hull, Director of Product Management at LinkedIn in a blog post.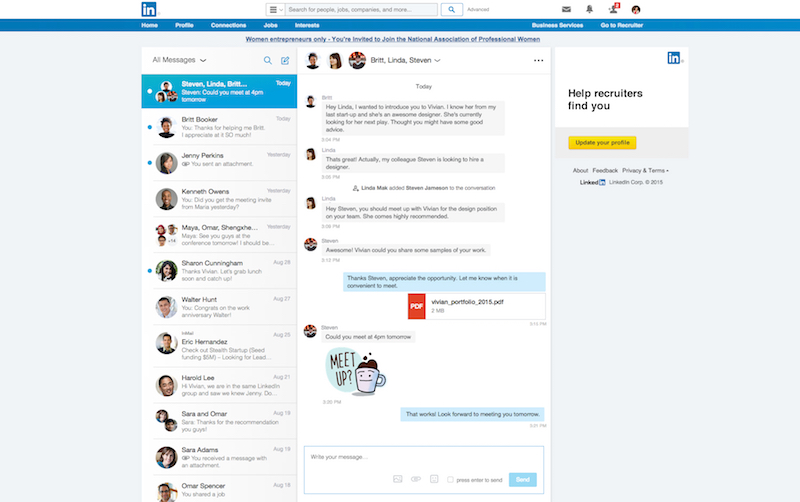 "We've also organised all the messages around the people that matter to you, which means you'll be able to easily reference the last conversation you had right within the thread. We've also improved our push and email notifications to make it easier to stay on top of the conversations that are most relevant and important to you."
As part of the revamp, users will now find invitations from others in the People you may know section instead of the message folder. Moving on, the company noted that it is interested in digital assistants that could be designed to help users find the people to message to, as well as help with relevant information about a person to quickly get a brief about them. As of now, this feature is just an idea, though it seems LinkedIn is working on it. The new graphical revamp has started to roll out to English-speaking users, and will be made available in other languages in the near future.
["source-gadgets.ndtv"]