HP Spectre x2 review: It beats the Surface Pro on value, if not performance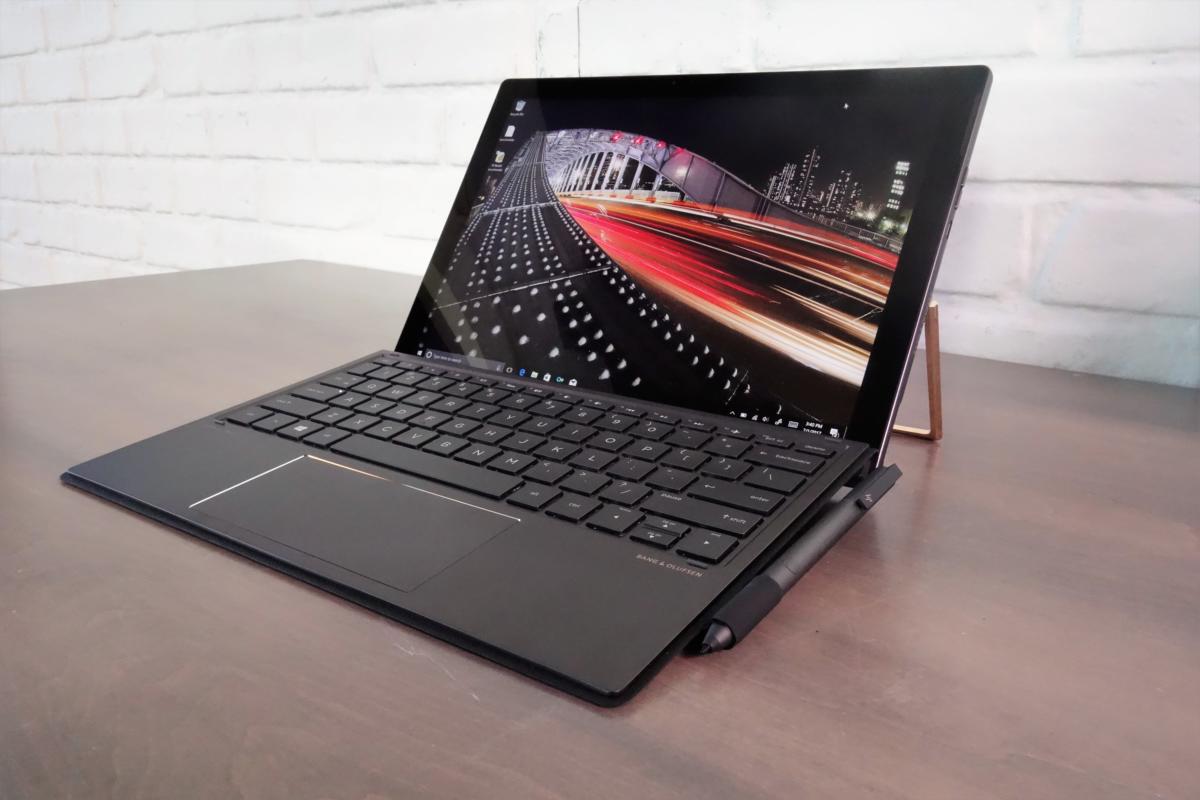 Our review of HP's Spectre x2 12.3-inch 2-in-1 tablet begins with a simple question: Can HP continue its tradition of being an elegant, yet durable alternative to Microsoft's Surface Pro flagship?
The answer is Yes. HP took the best bits from its Elite x2 tablet and the first-generation Spectre x2 tablet (2015), then updated the new Spectre x2 with the latest Kaby Lake chips. The Spectre x2 gives you more features for the money than the Surface Pro: Our $1,300 review unit included both the keyboard and the stylus right in the box (hear that, Microsoft?). It's a shame this solid value is let down by middling battery life and a pesky fan.
TABLE OF CONTENTS
Specs: Kaby Lake and an outstanding display
Kickstand, pen loop anchor the productivity
Extra software
Performance: Marred by mediocre battery life
Conclusion: Good value despite a few flaws
Specs: Kaby Lake and an outstanding display
HP will offer one $1,300 retail version of the Spectre x2 (the one we tested):
Model name: Spectre x2 12-c012dx
CPU: Core i7-7560U
RAM: 8GB  LPDDR-1600
SSD: 360GB PCIe NVMe
Four more SKUs will be available via HP.com:
An entry-level Core i5 version for $1,150:
Model name: Spectre x2 12t
CPU: Core i5-7260U
RAM: 8GB LPDDR-1600
SSD: 128GB PCIe NVMe
An entry-level Core i7 version for $1,230:
Model name: Spectre x2 12-c052nr
CPU: Core i7-7560U
RAM: 8GB LPDDR-1600
SSD: 256GB PCIe NVMe
Two higher-end Core i7 versions have these starting configurations and can be upgraded. This one starts at $1,670:
CPU: Core i7-7560U
RAM: 16GB  LPDDR-1600
SSD: 512GB PCIe NVMe
The highest-end one starts at $1,970:
CPU: Core i7-7560U
RAM: 16GB  LPDDR-1600
SSD: 1TB PCIe NVMe
[Source"indianexpress"]