End Citizens United Will Endorse Multiple Pro-Reform Candidates in 2018 Elections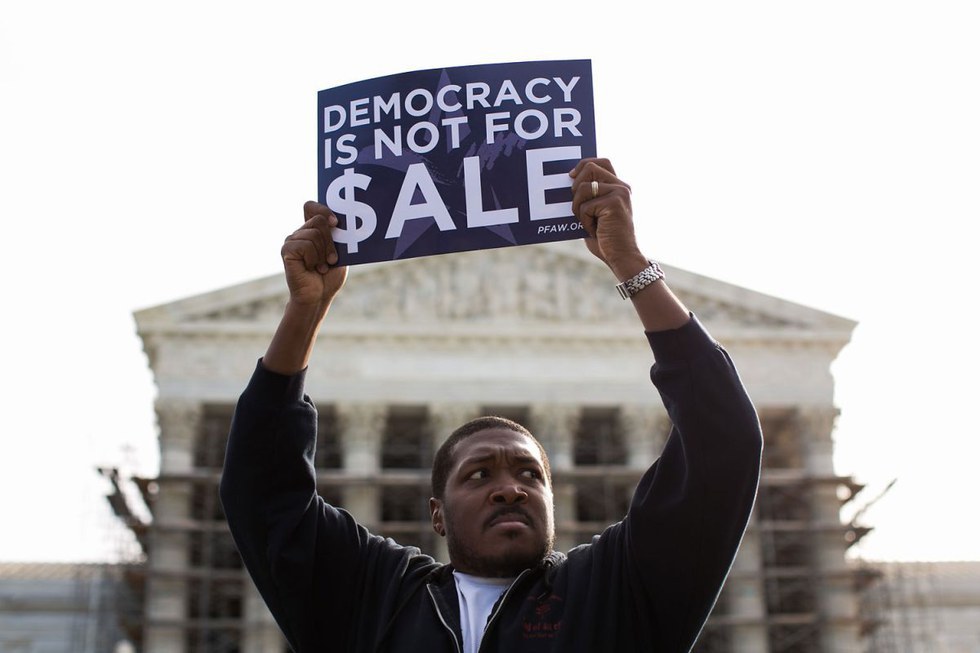 In 2010, the Supreme Court made a decision that changed the dynamics of American elections and politics as a whole. Their decision to rule in favor of Citizens United sent a message to the entire country that corporations can be considered the same as people, resulting in an open-door policy for special interests and billionaires to buy their way in elections. Not only is there zero transparency, but there's also no accountability for the purchasing of votes by groups like Citizens United.
Like much of the country's rich history, a grassroots movement established itself in reaction the Citizen's United's win. End Citizens United was formed in 2015 as a Political Action Committee, funded only by its grassroots donors. Their goal and dedication is aimed at counteracting the effects this decision by the Supreme Court has had. ECD hopes to reform the country's campaign finance system as a whole.
With a mission of showing the entire country that the grassroots will fight back against corruption, the group is building an expansive coalition that works towards reforming campaign finance and putting pressure on lawmakers to take necessary action. By using their grassroots membership to show their political power, they hope to raise the issue of this national tragedy and elect candidates who also wish to seek change.
The 2018 elections are an important factor in the political landscape, and ECU aims to take advantage of the democratic, election process. They will fight back against large special interest-groups like Citizen's United for fair and just elections, and they have just the candidates for the job.
ECD recently announced their endorsement for dozens of candidates in the upcoming elections; several of who are on the road to unseat their Republican elected counterpart. Each one of these candidates believe in reforming the campaign system and strive for an overall-just system. Candidates who gain the endorsement of ECD become connected to its vast network of grassroots members in their particular state and district, as well as all the other 400,000 donors.
While End Citizens United has plans to endorse quite a few candidates this year, there a few of key-influence. Beto O'Rourke for example, is one of only six House members that refuses the contributions from PACs. O'Rourke has been Texas's 16th Congressional District representative for almost 6 years and is looking to unseat Senator Ted Cruz himself.
Randy Bryce had grand plans to unseat the Speaker of the House Paul Ryan, and with Ryan out of the way, his small-time donations have brought in millions of dollars. Jacky Rosen is hoping to move from representative to Senator of Nevada, after supporting legislation that would increase the transparency of political spending. She even co-sponsored the legislation that fought to overturn the Supreme Court's decision in 2010.
Among some of the other candidates receiving the endorsement is Elissa Slotkin, a former CIA agent, Brendan Kelly, an Illinois State's Attorney, and Andy Kim, a diplomat who pledges to never accept any PAC money.
End Citizens United hopes that with the help of all of these pro-reform candidates, the issue of campaign finance reform can and will be brought to the forefront of American politics.