Death of IMA cadets brings into focus lesser compensation for officer trainees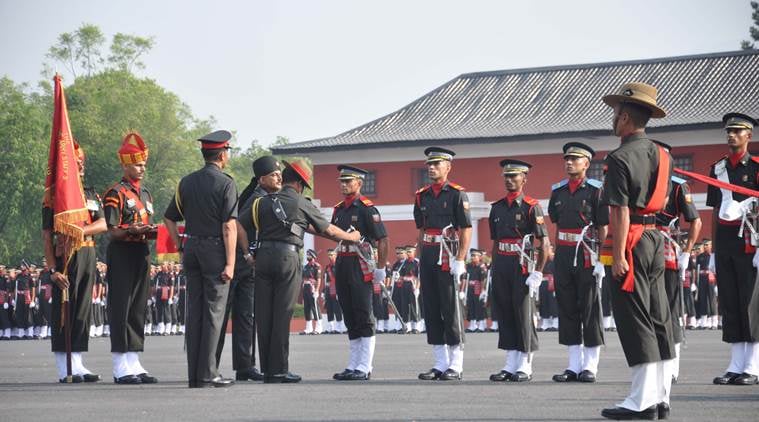 The death of two officer cadets in the Indian Military Academy (IMA), Dehradun has once again brought to light the discrimination meted out to officer trainees of the defence services with regard to death and disability entitlements. Gentleman Cadet Deepak Sharma died in the afternoon of Aug 19 while Gentleman Cadet Nabin Kumar Chhetri died the same night in Dehradun. Both cadets were taking part in an exercise for first term cadets and as per the Army they were suffering from exhaustion and dehydration.
However, the Ministry of Defence (MoD) has not been treating such cadets, who are trainees for Commissioned Group A (Class I) level posts, as "government employees" and has been granting "monthly ex-gratia payment" instead of proper disability or family pension on death. "The amount happen to be less than what is admissible even to a Sepoy of the Army, a Constable of Police or even a peon of any department," says Lt Col SS Sohi (retd), president of Ex-Servicemen Grievances Cell.
On the other hand, all trainees on the civil side, irrespective of status, are eligible for proper pensionary benefits. Lt Col Sohi informs that such was the discrimination that till the 6th Pay Commission regime, while civil officer trainees were eligible for a service element of Rs 10,500 per month in case of sustaining a disability with additional disability element depending upon percentage of disability and a recruit of the Army at Sepoy level was entitled to Rs 4230, the officer trainees of the defence services were only eligible for Rs 3500 per month. The same discrimination continues after the implementation of the 7th Pay Commission, he added.
An online signature campaign for cadets with disabilities is also being run for Bathinda-based Shubham Gupta a former Cadet at National Defence Academy (NDA), Pune, who was medically boarded out after suffering 100 per cent disability during training. "I am eligible for medical treatment in military hospital only for neurology and urology departments. But these are available only in Command Hospital in Chandimandir (near Chandigarh) while I am based in Bathinda," said Shubham.
A high level committee of experts constituted by the former Defence Minister, Manohar Parrikar, had come down heavily upon the MoD for perpetrating such discrimination and had opined that the non-resolution of this anomaly displayed "utter insensitivity and obstinacy" on part of the MoD. The panel had also observed that the "artificial distinction put forth that such Cadets are not under the Service Acts, unlike recruits, was an absurd proposition since it was self-invented to refuse benefits and no external agency had cited this reason and it was just a creation of fertile minds to deny benefits".
The Committee had also noted that the "inane nomenclature ('ex-gratia', rather than 'pension') had been conceptualized so that such cadets could be prohibited from falling within the category of 'ex-servicemen' (since all disability pensioners are termed as ex-servicemen as per DoPT rules)".
Recommending the rectification of the anomaly, the committee had observed that it expected all concerned "to be gracious in such issues and not indulge in surgical objections to hold back benefits" while adding that such issues "needed to be tackled with a positive frame of mind rather than with an aim of fishing for negative connotations".
[Source"indianexpress"]