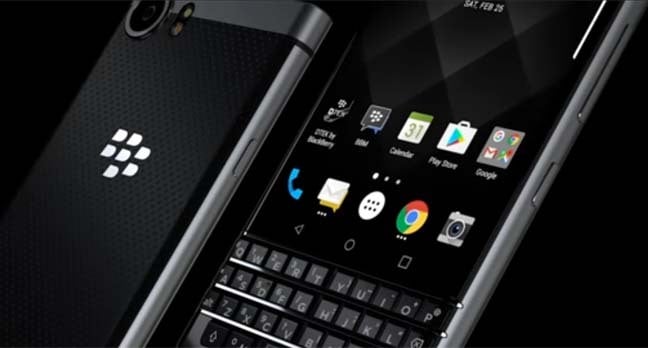 BlackBerry Mobile reps have confirmed the manufacturing process for its KEYone flagship will be tweaked so the display doesn't pop out so easily.
In June, the torture-testing YouTube channel JerryRigEverything found that the display popped out when the phone was being bent, with relatively little pressure.
"Most other screens, like Samsung's, have so much adhesive behind them it takes a high-powered heat gun or an industrial hot plate to remove them," noted YouTuber Zack Nelson. It was Nelson who found that the iPhone 7 display scratched more easily than it should, and that the "liquid cooling" boasted by Microsoft's Lumia 950 XL didn't actually use any liquid (it used a conventional copper heat sink instead).
BlackBerry Mobile – a new venture housed within TCL – responded that only a small handful of customers had been affected. The device had been widely praised for the robustness of its all-metal design, something your reporter can confirm, until the display separation issue arose.
However, TCL's best brains have now stumped up for some glue.
"In a further effort to ensure all our BlackBerry Mobile customers and fans have an outstanding experience, we're implementing additional measures that add even greater strength and adhesive to the BlackBerry KEYone display," writes a rep at CrackBerry, which hosts the official user forums.
"These new measures are already being implemented on new KEYones and are beginning to hit our retailer and carrier inventories – and will continue to come in stock throughout the summer."
Owners with problems will get a replacement while the unit is under warranty.
Read our 24-hour test here. We'll post a long-term review in, um, the long term.
["Source-theregister"]