Android Marshmallow for the Sony Xperia Z5 is rolling out globally
Sony might consider abandoning its signature "Z" series in favor of a more dialed-back new "X" family, but it hasn't turned its back on Xperia Z5 fans quite yet. Marshmallow has now begun seeding globally for the device. Currently, the confirmed regions where the update has been spotted include – Thailand, Russia, Algeria, MENA Arabic, Saudi Arabia, United States, India, and Malaysia.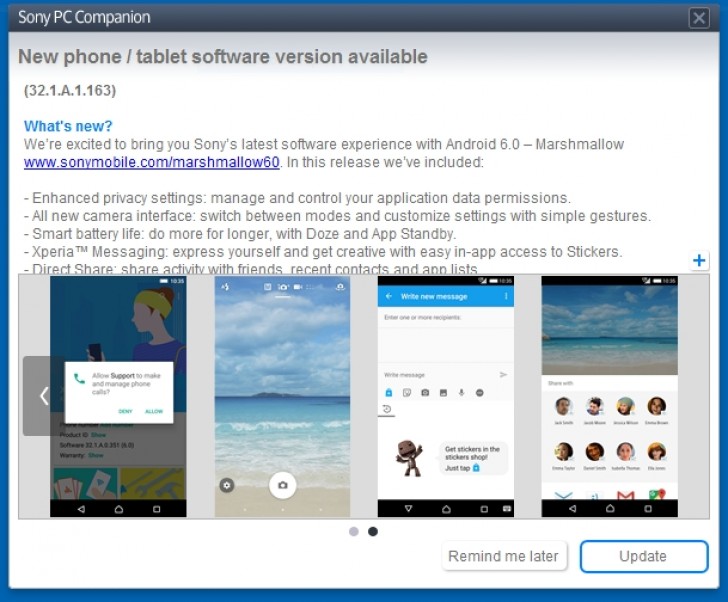 The covered models include the single SIM E6653, as well as the Dual-SIM varieties, with model numbers E6683 and E6633. The 6.0 32.1.A.1.163 firmware is currently available through the Sony PC Companion app and an OTA is expected shortly.
As for the official changelog, it the new run time permissions model and app dozing. Other additions are a long-overdue update to the camera interface, Xperia Messaging with sticker support and Direct Share for relaying your activities to friends.
[Source:- GSMarena]