Amazon Dash Wand review: A home shopping device made for a not-too-distant future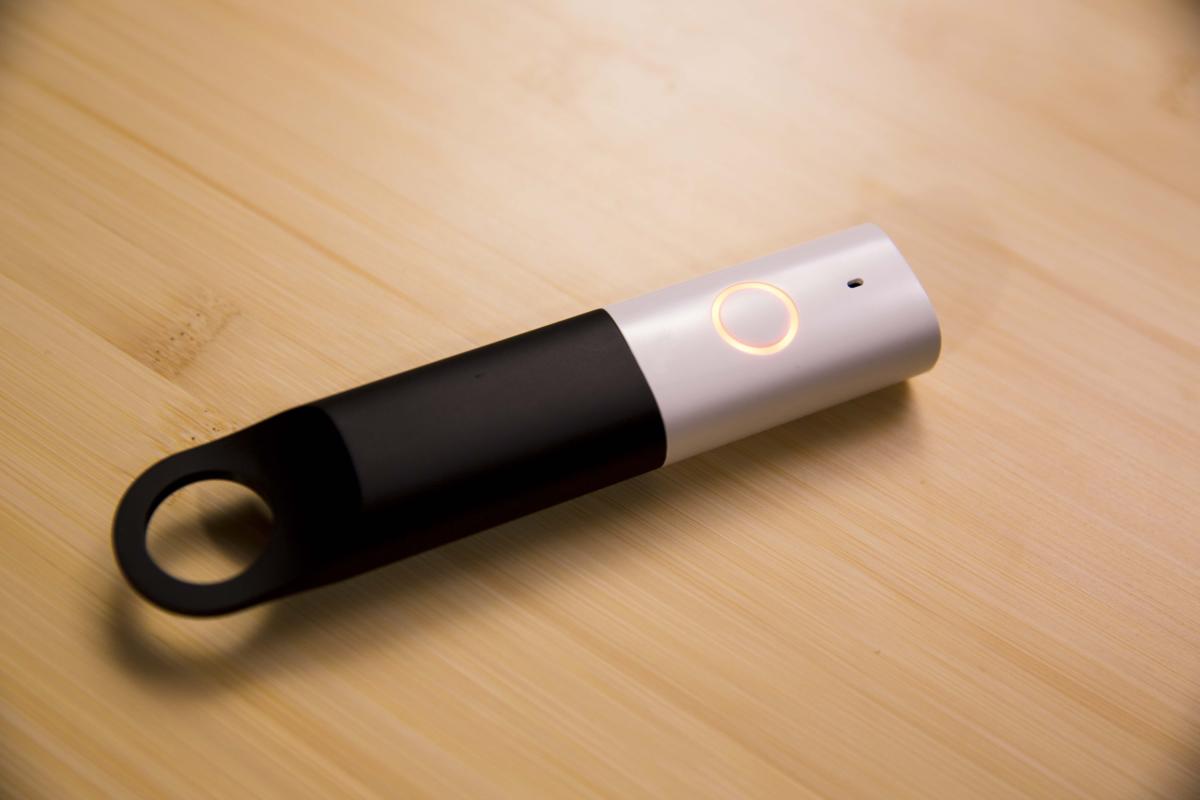 Amazon will sell you groceries, one way or another. Case in point: The day before it announced plans to buy Whole Foods for a cool $13.7 billion, it released Amazon Dash Wand, a small Alexa-powered gadget that will likely be just as integral to the company's produce push.
Amazon's new scanning stick is Jeff Bezos's latest attempt to link the virtual world with the physical one. But even though it's not Amazon's first shot at a home shopping assistant, it's definitely the first fully formed one. Combining the ease of a Dash button with the versatility of the relatively unknown Dash scanner and the smarts of an Echo, Dash Wand could be the thing that finally streamlines the way we buy groceries, and eliminates checkout lines, empty refrigerators, and even trips to the store. But that's going to take a while.
For today, Dash Wand has too many quirks and shortcomings to be considered a threat to your local supermarket. While it's cheap enough to be an impulse buy, it probably won't do much to enhance your existing Amazon-Alexa experience, at least not yet.
TABLE OF CONTENTS
Dash drawbacks
Simple scanning
Alexa lite
A marathon, not a Dash
Dash drawbacks
Amazon's wand is basically Dash 2.0. Like the company's first bar-code scanner, which was limited to Amazon Fresh customers, the 6-inch stick has a rubberized loop at the top for hanging purposes, but this time around it's also magnetic. Unlike the Echo, the Dash Wand needs to be within reach—keeping it in a drawer will severely cut down on its use and usefulness—and its refrigerator-friendly design is definitely one of its best qualities.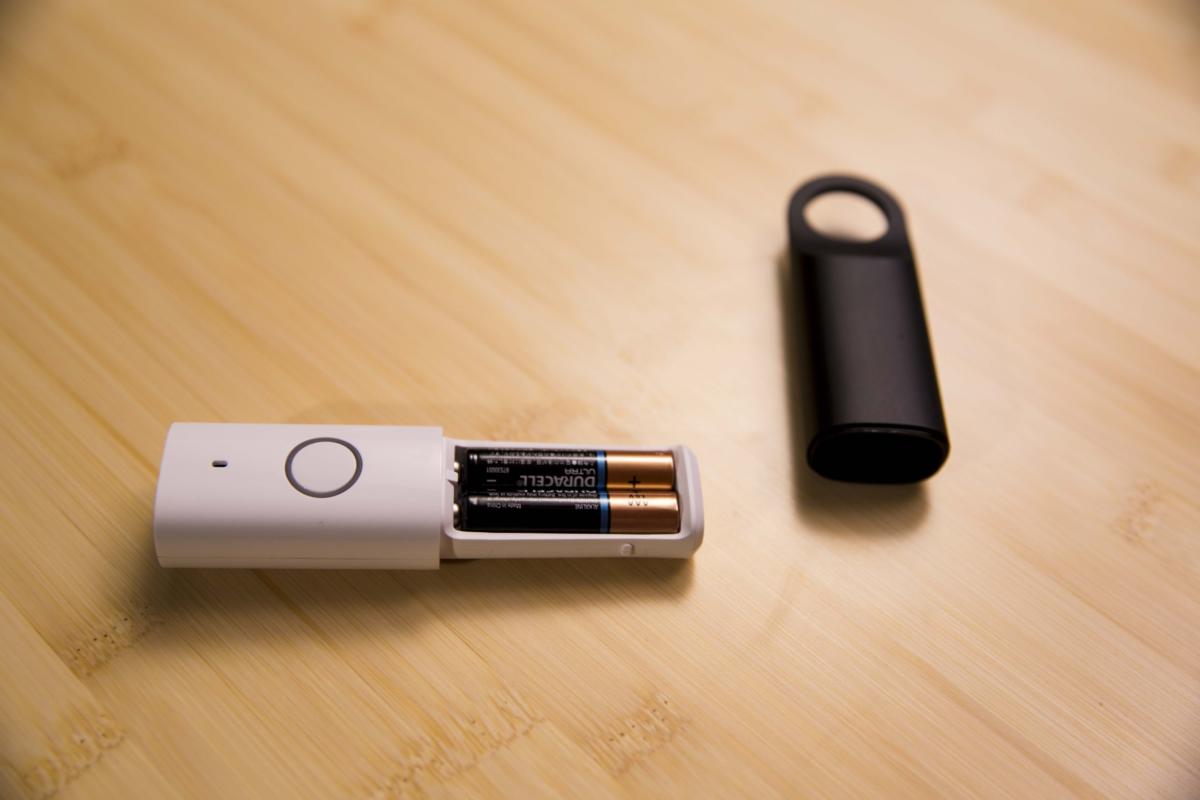 Even with Alexa built in, Dash Wand is very much an active device, in that it doesn't respond to a wake word. Like the Echo Tap and the Alexa Voice Remote for Fire TV, you need to press the button to activate it, a consequence of Dash Wand being powered by a pair of AA batteries. Amazon kindly includes a set in the box, but with Wi-Fi, a bar-code scanner, and an AI assistant, I have to assume it will burn through them pretty quickly.
While your Dash Wand will likely live on your refrigerator, for most customers, what's inside the icebox is off-limits. Unless you live in one of the areas served by Amazon Fresh—currently limited to the Seattle, Northern California, Southern California, New York, and Philadelphia areas—produce and other perishables won't be added to your Amazon cart when you scan them.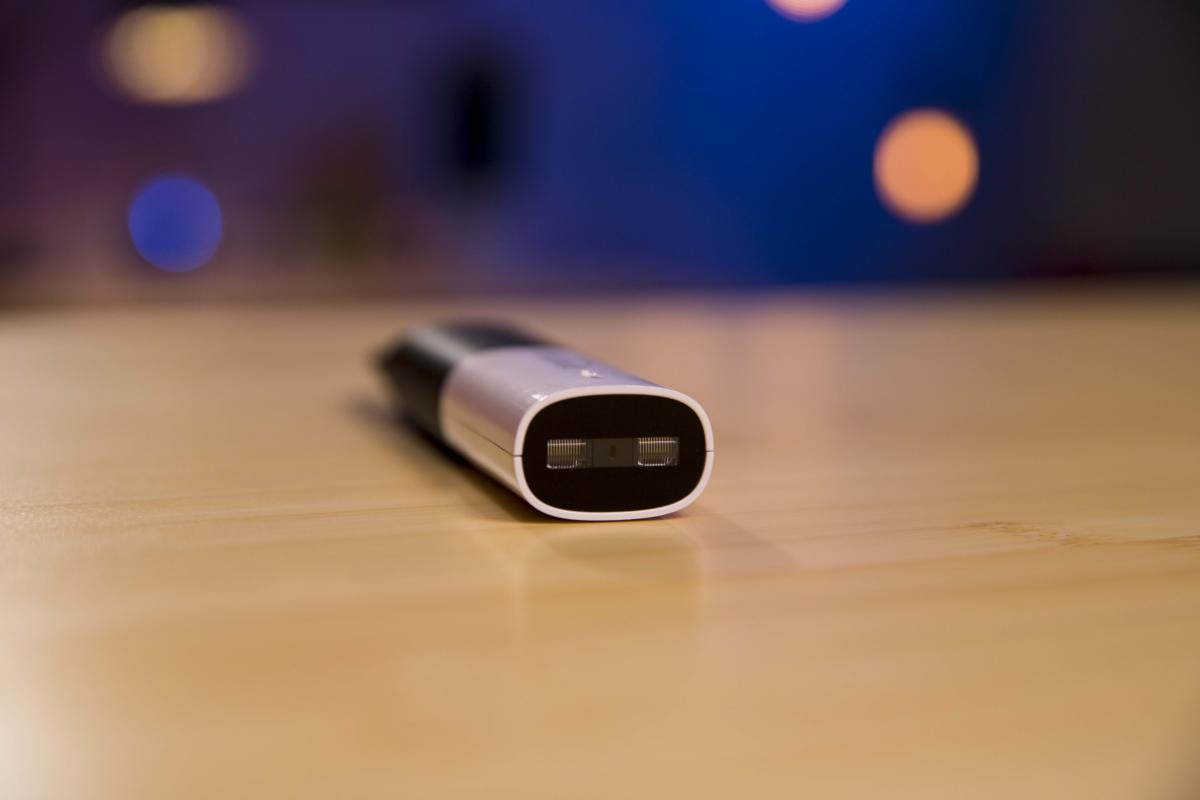 That's a deficiency that's likely to be corrected within a year or two, once the fruits of Amazon's Whole Foods purchase begin to be realized. It might have been a coincidence that Dash Wand was released the day before the announcement of Amazon's Whole Foods purchase, but the Dash Wand is clearly built for a grocery store. It's not hard to imagine a day when you can scan some items and have them show up within an hour, or even take your wand to your local Whole Foods store to do your own scanning.
Simple scanning
As far as the other items in your house, Dash Wand will work pretty well, eventually. My wand struggled to read bar codes the first time around, but after a reset it performed much better. Thankfully, the setup process is a snap, requiring little more than signing into your account and typing in your Wi-Fi password, both of which are done via the iOS or Android app. (Note that the Dash Wand works with 2.4GHz networks only.)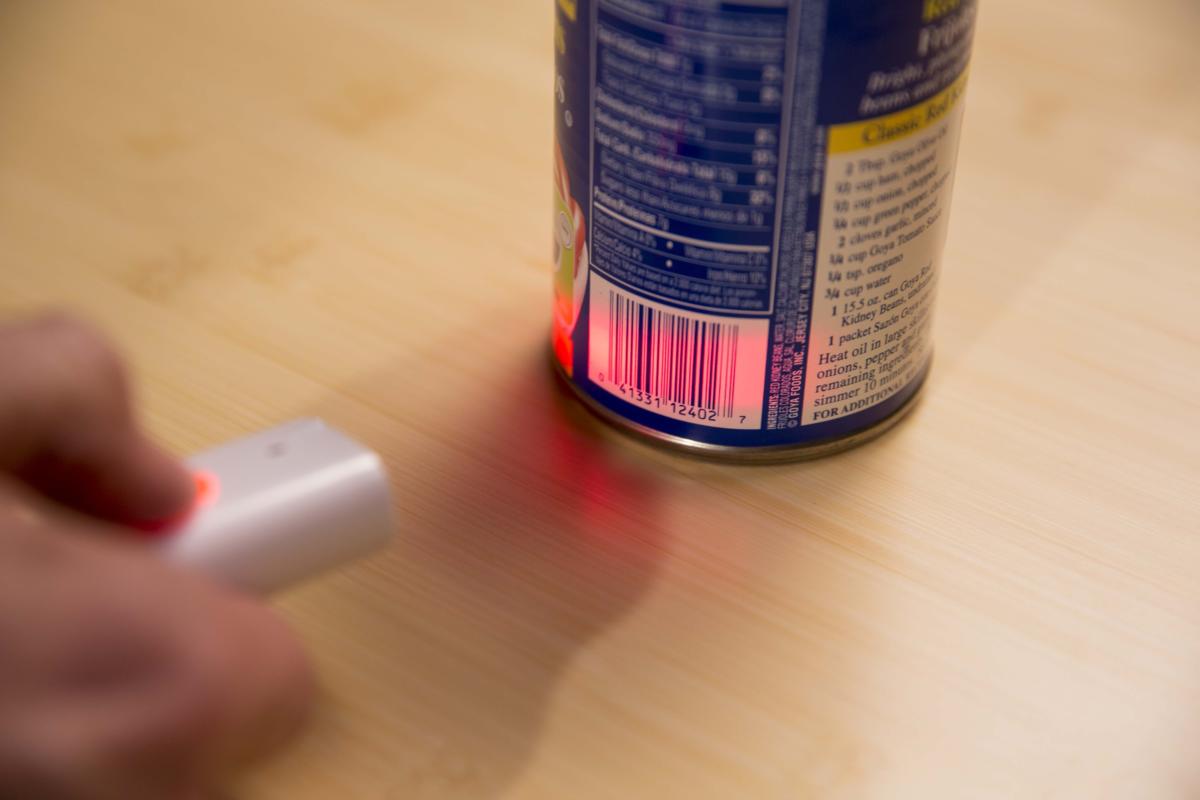 To use it, you need only press its button and the bottom bar-code scanner springs to life, ready to read whatever's placed in front of it. It struggled occasionally with bar codes that were curved and some itemsds didn't show up at all, but for the most part it worked as well as a department store price checker kiosk. I tested a variety of items, from salad dressing to soda to a Sonos Play:1 speaker, and the wand dutifully added them to my cart, though when head over to the app or site to check out, make sure to pay attention to what's inside it.
If Amazon doesn't sell the exact item in question (which happens more than you think), it will offer an alternative. For example, when I scanned a can of Goya Red Kidney Beans, it offered an 8-pack or a bag of dry beans instead. This is fine, but you'll need to pay close attention to the cost. Amazon often suggested items that were priced outrageously high. In the case of the red beans, the price for a case of eight cans was $19.59, a surcharge of 150 percent over the average supermarket price of $0.99 a can.
[Source"GSmerena"]