5 Accessories Your Kitchen Needs to Liven Up Its Décor
Gone are the days when kitchens were just looked at as a room where the food is made. Now, kitchens are viewed as recreational places that are designed with much care to help promote the person's interest in cooking. Modular kitchens are new and simple ways to design your kitchen and all you need to do is give it to a contractor and he carries out the job. Well, honestly you can do a pretty good job yourself by just investing in certain items that would give life to your kitchen decor.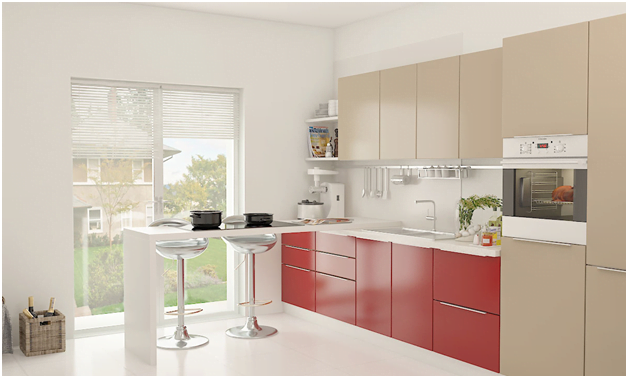 Plants: A kitchen will look great by just throwing in some simple flower pots or even herbs by the windowsill. Plants are always meant to bring life to any space so adding some plants are bound to make your kitchen look fresh and full of life. They could serve for dual purpose as well especially if you grow herbs. All you need to do is just pluck them and directly use them in your cooking. The perfect ingredients for a home cooked meal.
Windows: Kitchens look beautiful when they are bathed in the morning sunlight. It never hurts to have an extra window and natural sunlight. Windows are bound to contribute to the positive energy in the kitchen and are extremely soothing. The natural light calms your soul and is said to help you cook more efficiently.
Lights: Make sure you have a theme in the kitchen that demands some fancy lighting. Any sort of light can help spread a good vibe around the kitchen. Play with the lights a little bit by finding the right spots to place them. You could use overhead lamps, chandeliers, or even simple bulbs to decorate your kitchen and give it the look you desire,
Shelves: Extra storage space is always helpful. Plus, it gives your kitchen more space to place your items and gives it a roomy feeling. Instead of going for the conventional cabinets, opt for innovative shelf pieces that go with your décor or even make it yourself. Preferably go for open shelves as they're easy to clean and are stylish as well.
Decor: To make the perfect kitchen you'll need to make sure that every single aspect is taken care of. To liven up your kitchen interiors, buy small accessories that add to the oomph factor and make your kitchen look efficient. Cookie jars, trays, salt and pepper shakers, napkins, and other small cutlery such as mugs can be used to make your kitchen look like it's having a party. Throw in some fluffy cushions with bright designs as well on the chairs or stools to give it some life.
Technically livening up your kitchen doesn't require any outside advice. All you need to do is follow what your heart says, stick to a colour scheme and theme, and then handpick kitchen accessories to give your room a unique look.